FX Trading for Sales and Traders
For your single source of access to preferred FX trading venues with a seamless, end-to-end workflow for every trade, meet FX Trading.
With FX Trading you get access to deep liquidity in hundreds of currency pairs, efficient and effective execution, and full insight into your trade decisions with FX Trading. You'll trade smarter, faster and safer via aggregated trading venues and an end-to-end electronic workflow.
Because FX Trading features a number of our trading venues, you can trade the way you want, when you want. With spot, forwards, swaps, NDFs, options, precious metals and money markets, you can execute all of your trades through one single solution.

FX Trading liberates the infrastructure of traditional FX key stations and replaces them with an easy-to-use, cloud-based platform. Execute your trades seamlessly from pre-trade all the way through post-trade – including straight-through processing, confirmations, settlement instructions, and trade history reports.

$425bn+

average daily FX volumes

1,100+

FX Matching subscribers
What you get with FX Trading
Access a single point of liquidity in hundreds of currency pairs from Conversational Dealing, FX Matching and FXall venues.
Manage the trade lifecycle in one solution, with straight-through processing, confirmations, settlement instructions and history reports.
Leverage next-generation capabilities with liquidity aggregation, price distribution, risk management and more.
Use our regulated trading venues and off-venue liquidity to trade on one platform and meet reporting obligations.
Connect with 16,000+ counterparties and 4,000+ institutions, plus 300,000+ other financial professionals on Messenger chat.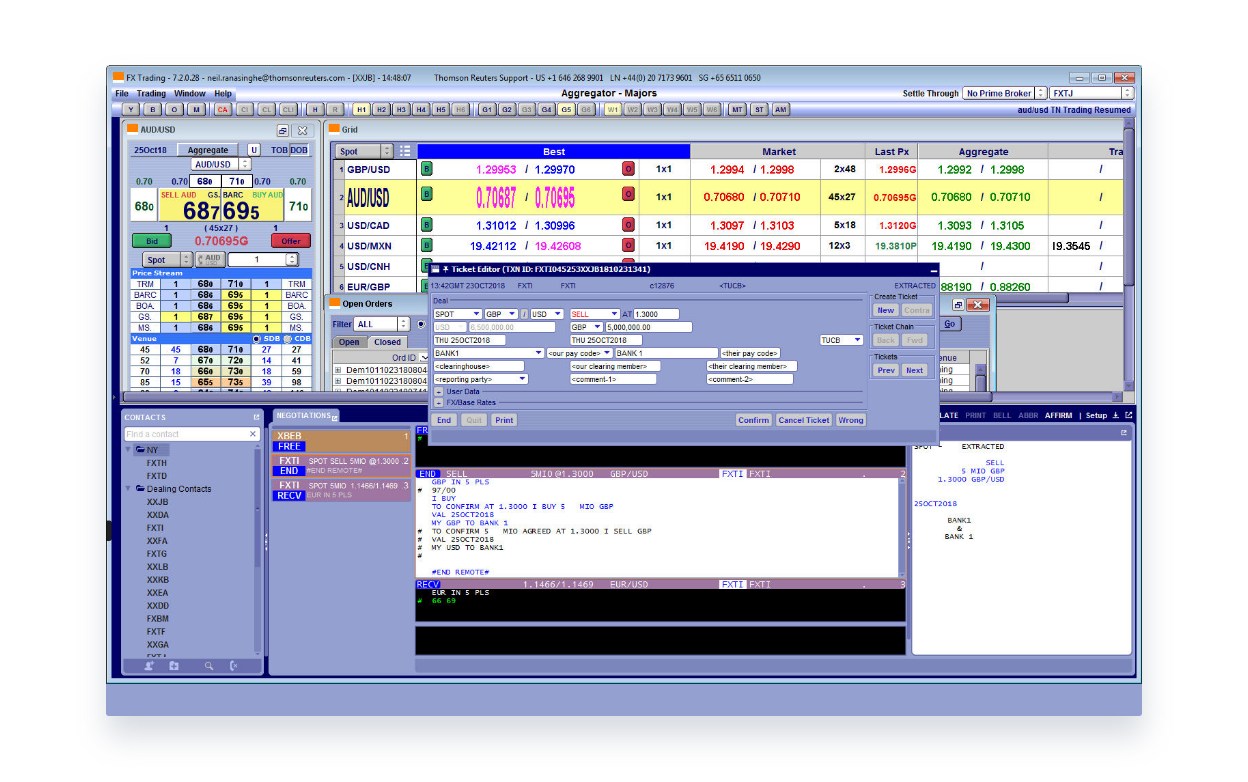 Connect to 4,000+ institutions and 16,000 counterparties in 120 countries. Facilitate your bi-lateral trade negotiations with counterparty discovery, conversation analysis, ticket generation, straight-through processing and trade history with Conversational Dealing.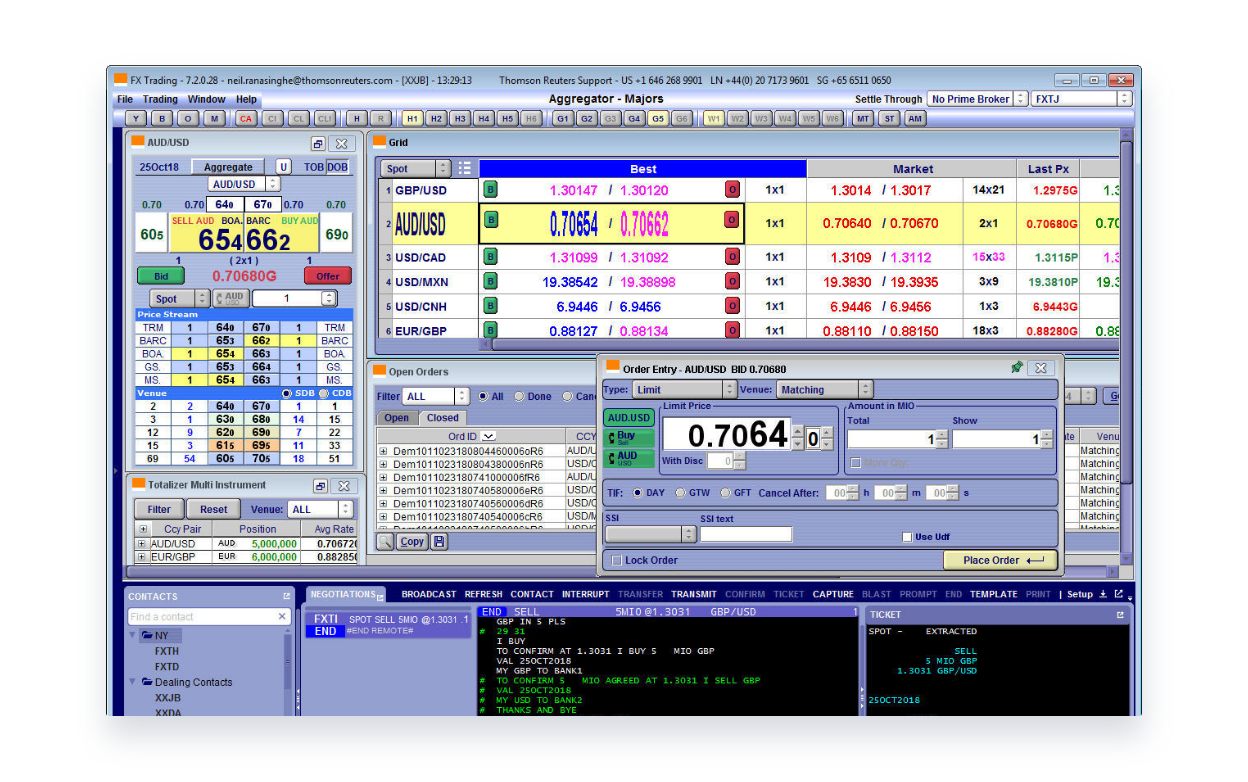 Manage currency risk with FX Matching. Execute your trades quickly and accurately with our unbiased and anonymous order book for primary market FX trading. Access deep liquidity, improve your price discovery, and comply with industry regulations.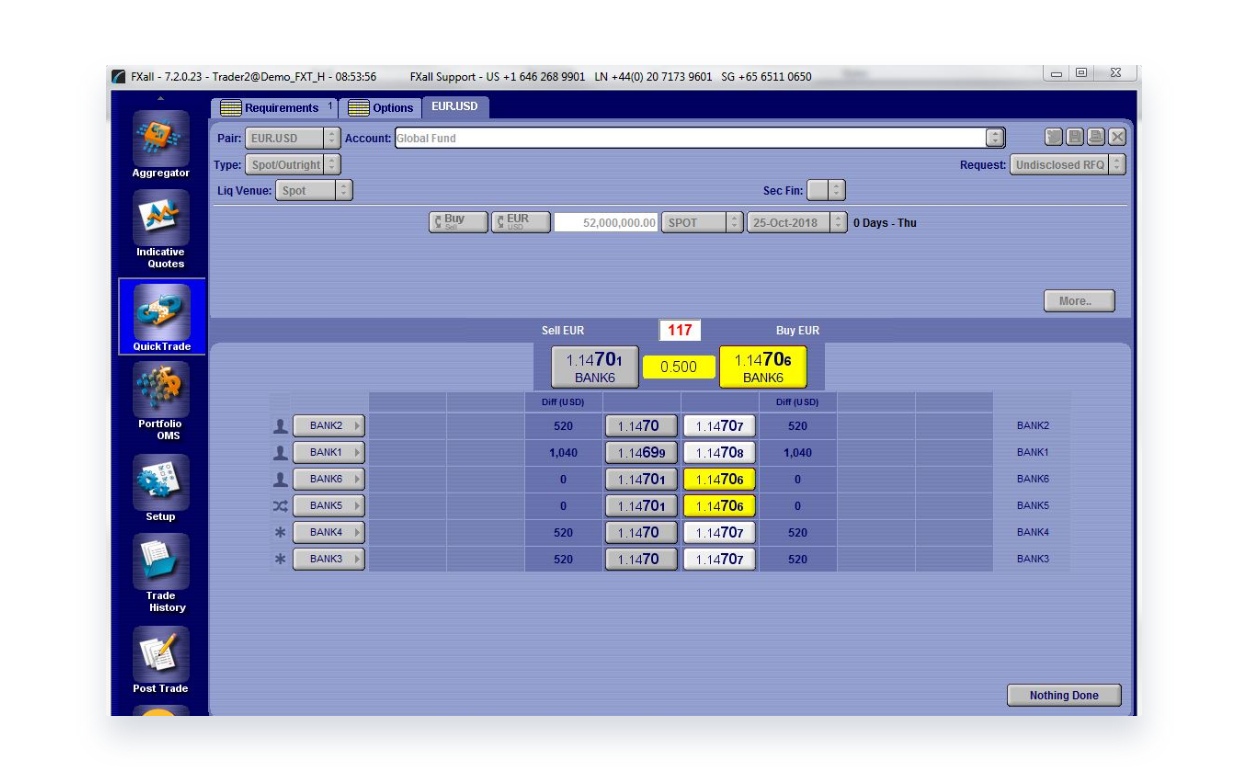 Access more liquidity through disclosed relationships. Get even more choice on how you execute FX trades – from RFQ to continuous streaming rates, benchmark fixings, and algorithmic orders with FXall.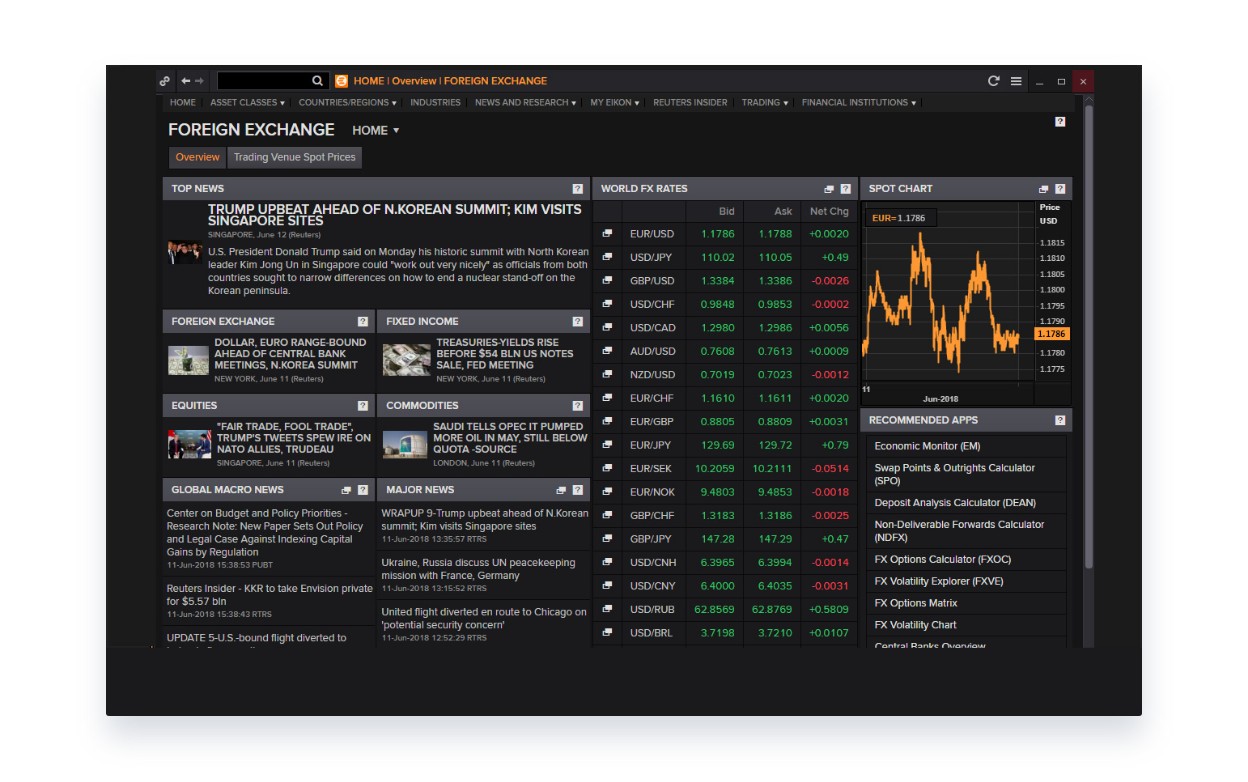 Make better trading decisions with superior pre-trade insight. So you can manage your risk and identify new trading opportunities, we offer single sign-on access to Eikon, your solution for premium FX market data, news and analytics. Improve price discovery with executable market data and inform your trade decisions with breaking Reuters news.
Request details
Submit your details and one of our experts will be in touch to start the conversation.
Email your local sales team
Call your local sales team