End-to-end solution for your FX trades
Streamline your pre- through post-trade process, execute trades efficiently, access hundreds of liquidity providers, and get full trade decision support and post-trade functionality - including confirmations, settlement instructions, and Trade Performance Reporting. FXall is the complete solution for your FX trades.
In a market of increasing automation, liquidity fragmentation, and evolving regulations, you need to make smarter, faster, and safer trading decisions — whether you're an asset manager, a hedge fund, or a corporate. FXall is a completely flexible trading platform that gives you seamless access to rich data and smart tools.
With liquidity access to straight-through processing, FXall provides the choice, agility, efficiency, and confidence you want. Trading spot, forwards, swaps, NDFs and options is only a click away.
Seamlessly execute your trading strategies by leveraging fixing orders, algorithmic and resting orders, order splitting and utilising send details to book off-platform trades and receive full STP.
Multiple regulated venues in one platform enable traders to confidently comply with Dodd-Frank, MiFID II and other global and local regulations.
2,400+

institutional clients
How FXall can benefit you
Trade FX spot, forwards, swaps, NDFs, and options in over 500 currency pairs.

Connect with over 200 banks and alternative market makers.
From RFQ to streaming prices, anonymous ECN, and fixing and algorithmic orders, plus full post-trade functionality.

Access our regulated trading venues and off-venue liquidity to trade on one platform. Satisfy global and local regulations.

Customisable flexible Trade Performance Reports to understand the quality of your trade execution and spot opportunities to improve.

Easily configure end-to-end workflow requirements, connect with your liquidity providers, and integrate with your OMS or TMS.

QuickTrade: fast, automated, powerful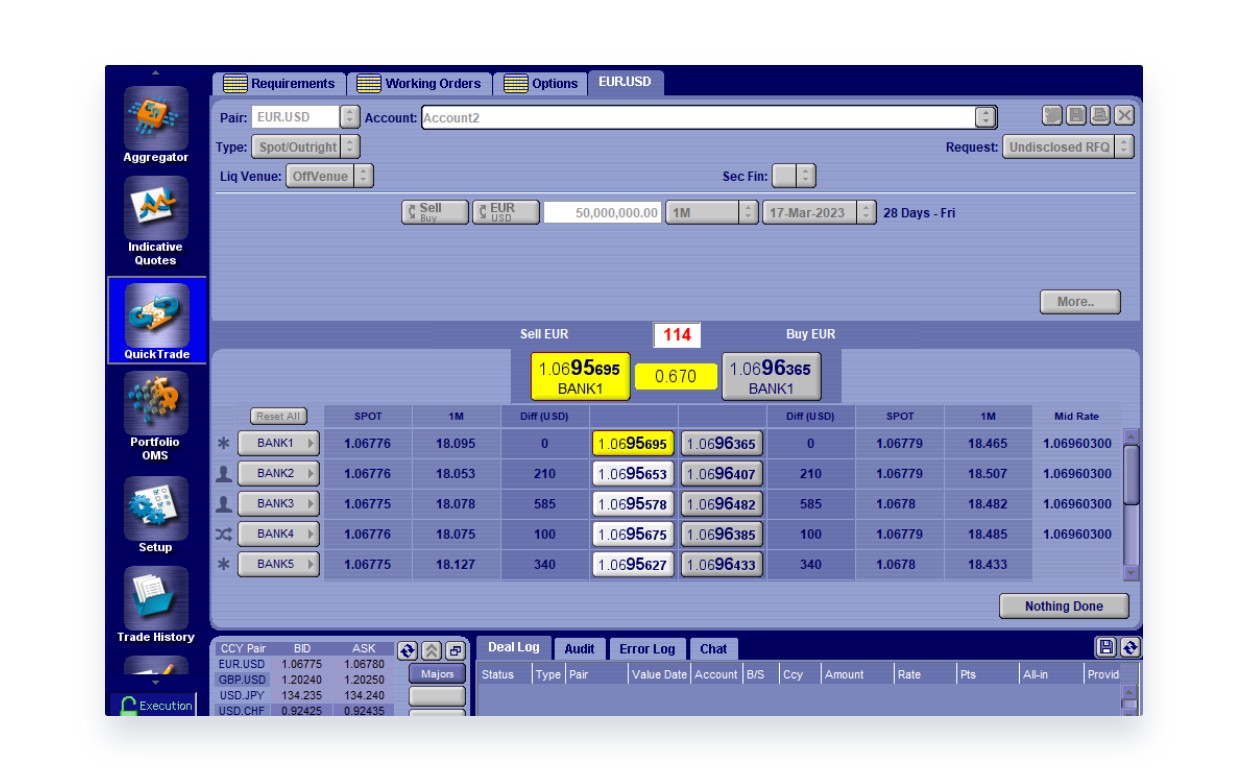 Get competitive pricing from liquidity providers straight to your desktop – even the largest transactions can be executed in seconds.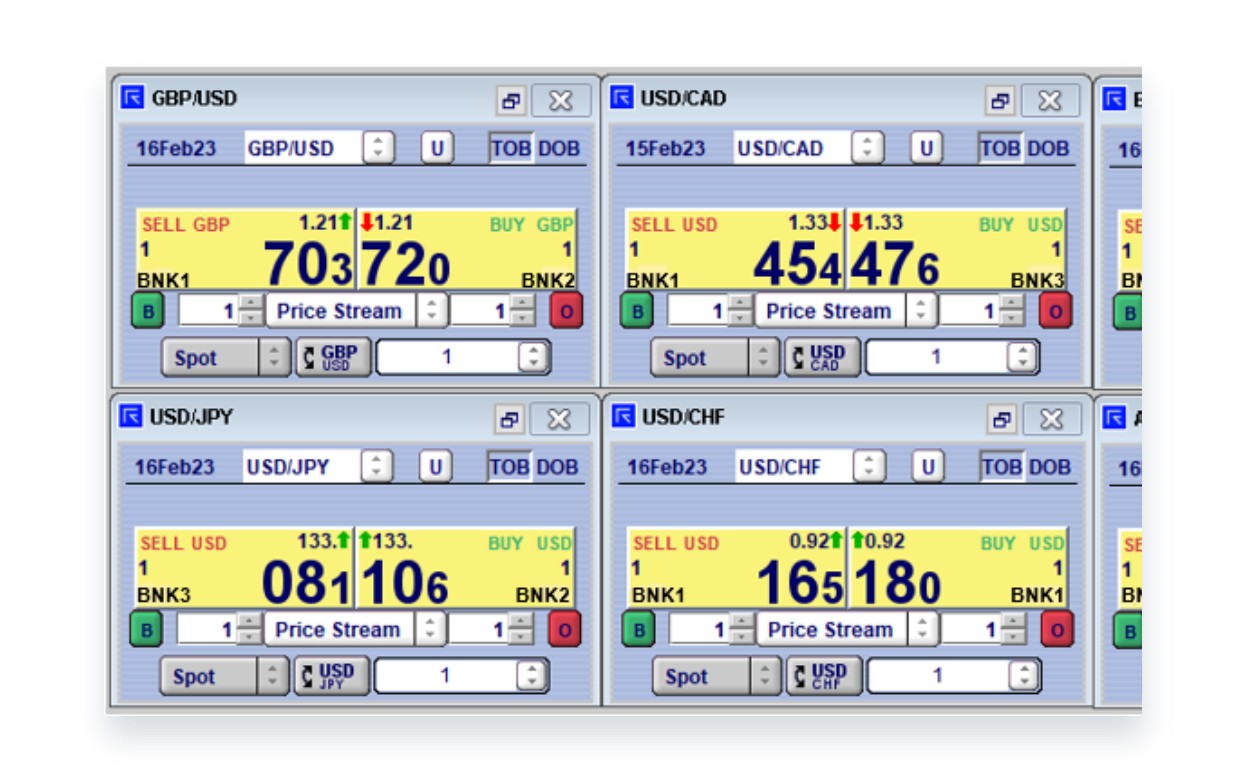 Smarter pricing for the smartest price. Subscribe to real-time streaming price quotes via a RFS (Request For Stream) from multiple fully disclosed liquidity providers and trade on the highlighted best price. Accessible via FXall, FXT (FX Trading) or via FIX API.
Portfolio Order Management System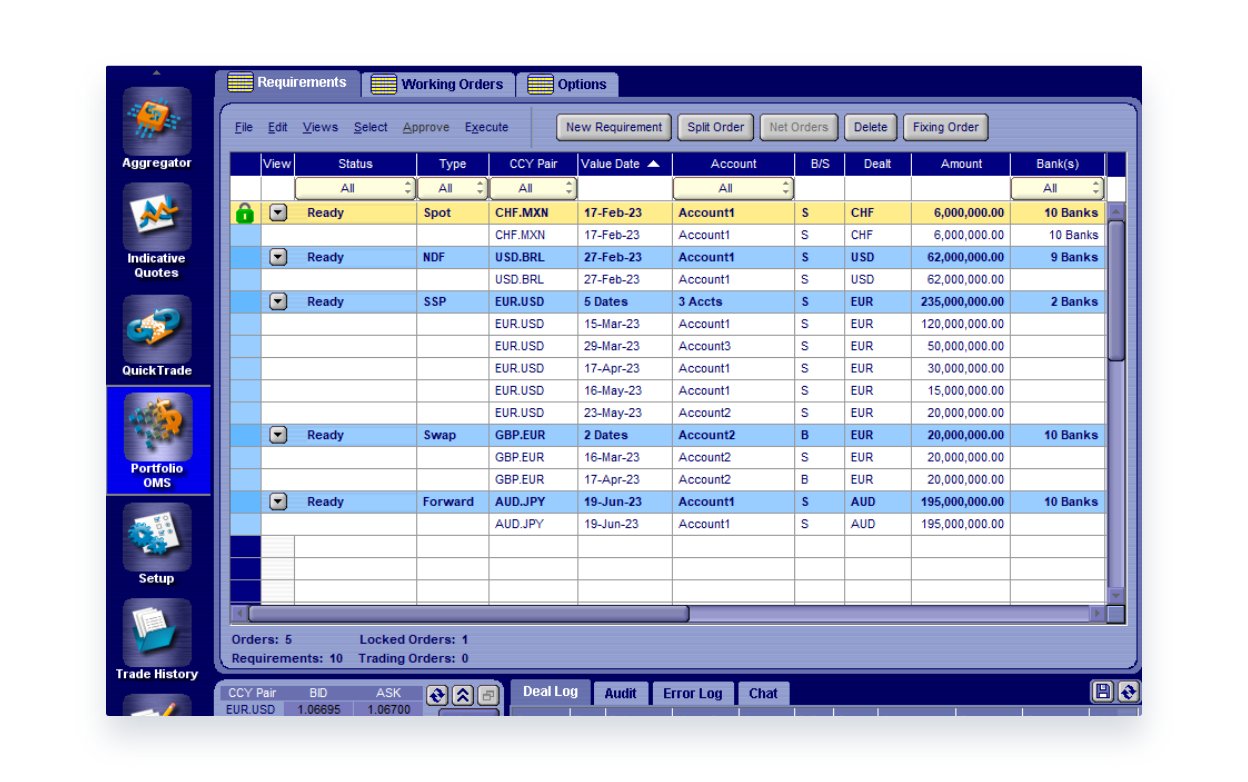 Improve efficiency – dramatically. Stage orders by netting transactions for the most efficient execution or split orders to limit market impact. Cut the time it takes to execute an entire portfolio of trades across multiple allocations, currencies, and forward dates using multi-bank batch.
Trade Performance Reporting (TPR)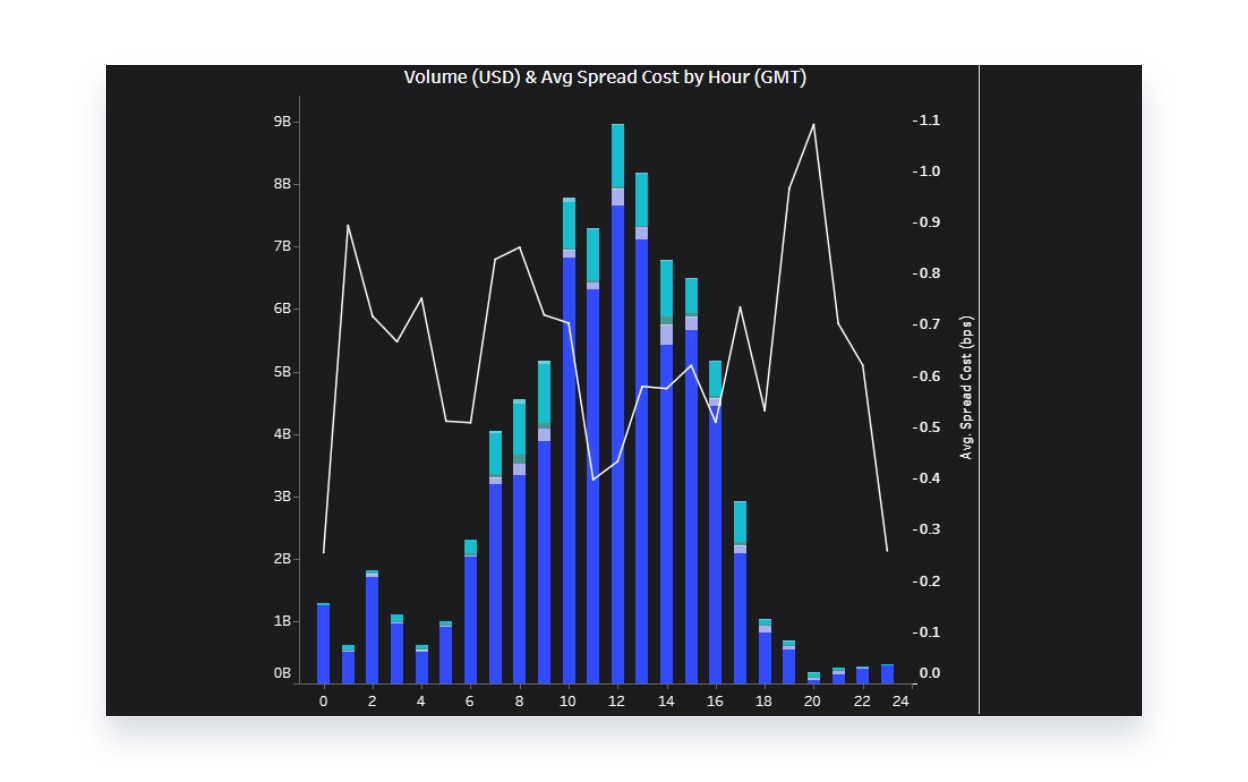 Optimise trade execution. Evaluate the cost and effectiveness of your execution strategies to inform your pre-trade decision making and your provider selection. This ensures you meet best execution requirements.
FXall not only provides us with a richness of data we've simply never had before – it also enables us to get the best price execution.
Request details
Submit your details and one of our experts will be in touch to start the conversation.
Email your local sales team
Call your local sales team