LSEG Microsoft Partnership
LSEG and Microsoft have launched a 10-year strategic partnership for next-generation data and analytics and cloud infrastructure solutions.
LSEG and Microsoft have joined forces to empower the future of financial markets
Financial organisations have a constant demand for quality data, but face complexity working across multiple sources and channels. By seamlessly integrating LSEG's comprehensive financial markets data and analytics, and consolidating services through Microsoft's flexible and trusted cloud-based infrastructure, we are reinventing how customers gain value from their data to unlock boundless opportunities.
This modern cloud and AI infrastructure will make it easier and faster than ever before for organisations to do business across the capital markets value chain. Workspace, LSEG's flagship product, will offer enhanced customer experiences comprising data, content, analytics, workflow tools, community, and other capabilities.
We will provide differentiated benefits to customers by increasing productivity while offering greater efficiency, resilience, and scalability across all workflows: whether that is finding pricing analytics in Excel, connecting with Workspace's 190,000+ global user community through Teams, or using Copilot within Microsoft's productivity apps to access financial markets data from LSEG.
Together, we will help customers achieve more by transforming how they discover data, create models, make informed decisions, and ultimately create unique insights.
We are proud to partner with LSEG to drive the next wave of innovation for customers across financial markets. We are committed to delivering next generation data, analytics, modelling, and LSEG's Workspace solutions to transform how firms connect, research, analyse, collaborate, and transact across the entire value chain.
Reshaping the future of global finance together
Financial markets are changing rapidly, creating new challenges and opportunities for all participants. Our customers consistently demand the right data at the right time with embedded resilience and adaptability. Through the strategic partnership, we are working together to deliver the most advanced, easily accessible financial data and insights, transforming the way you discover, analyse and transact to unlock greater value around the world.
Combining our comprehensive data and analytics with Microsoft's trusted and secure global cloud platform and AI capabilities will enable us to co-innovate solutions for the financial markets' ecosystem.
Strategic partnership highlights
New collaboration to architect our data infrastructure, and build intuitive next-generation productivity, data and analytics and modelling solutions with Microsoft Azure, AI, and Microsoft Teams
Step-change in services to support you across the financial markets' value chain, including an enhanced version of Workspace that offers seamless Teams communication and Microsoft 365 interoperability with built-in compliance for the first time
Migrate our data platform and other key technology infrastructure to Microsoft Azure, enhancing the existing cloud migration strategy
Sign up for the latest updates on the LSEG and Microsoft partnership.
Transforming your experience
Reduce the time and cost for financial institutions to discover, integrate, manage, share and derive insights from petabytes of financial and alternative data​.​
Reduce the time and cost for creating, distributing and running complex analytic models across APIs and through Microsoft's productivity suite.​
Empowering you to make informed decisions with confidence and greater speed through seamless workflows and increased productivity.​
Build scalable solutions using secure and compliant digital cloud-based infrastructure and AI powered applications to interact with our data and analytics​.
Unleashing Generative AI Insights for financial services, LSEG Microsoft Fireside chat @ Sibos 2023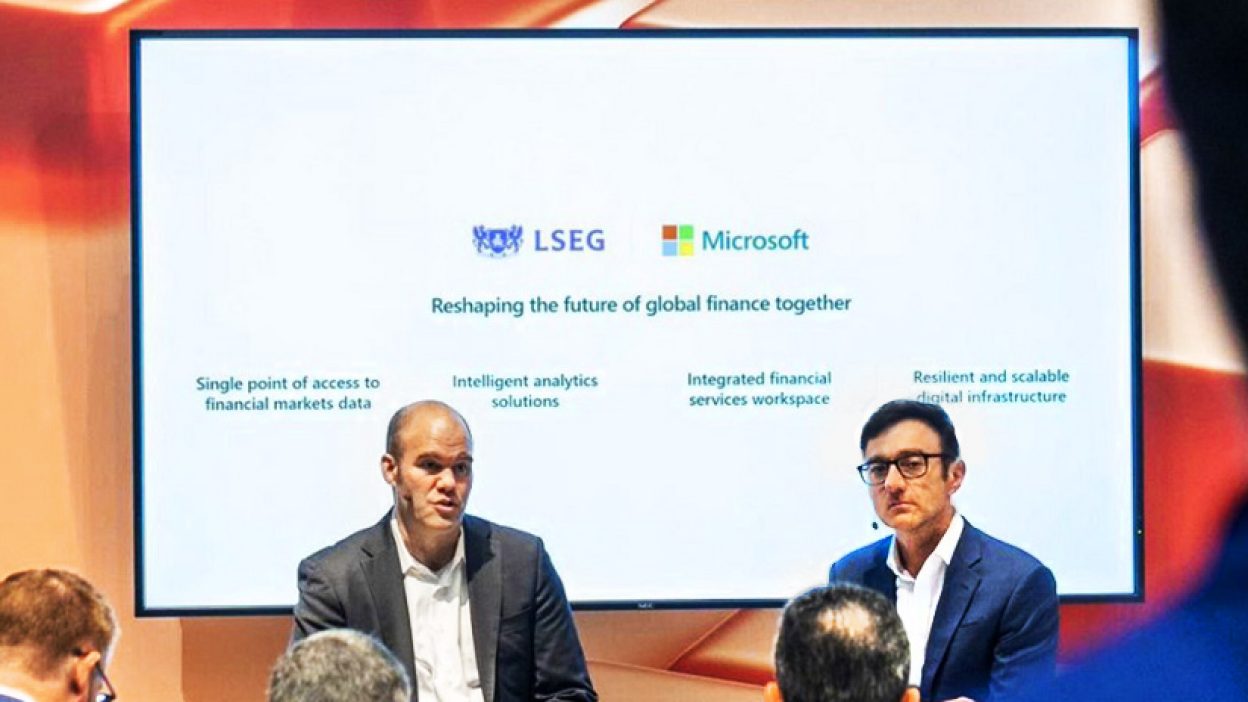 Dmitri Sedov, Group Head, Data Intelligence, LSEG, and Matthew Kerner, CVP, Microsoft, participated in a fireside chat at Sibos, where they spoke about unleashing insights in the age of Generative AI and how our strategic partnership is enabling the right tools for the next generation of financial professionals. We are building an open, intelligent, and resilient ecosystem through Microsoft Fabric powered by LSEG's trusted high-quality data and IP safeguards and analytics. Microsoft AI tools are making work easier, and LSEG is making AI more valuable to financial services.
Together, we are shaping a future where technology will supercharge our customers' workflows and insights reliably, effectively, and responsibly to bring greater efficiency and productivity to their organisations.
Microsoft at FIA Boca 2023: Intelligent data and the future of financial markets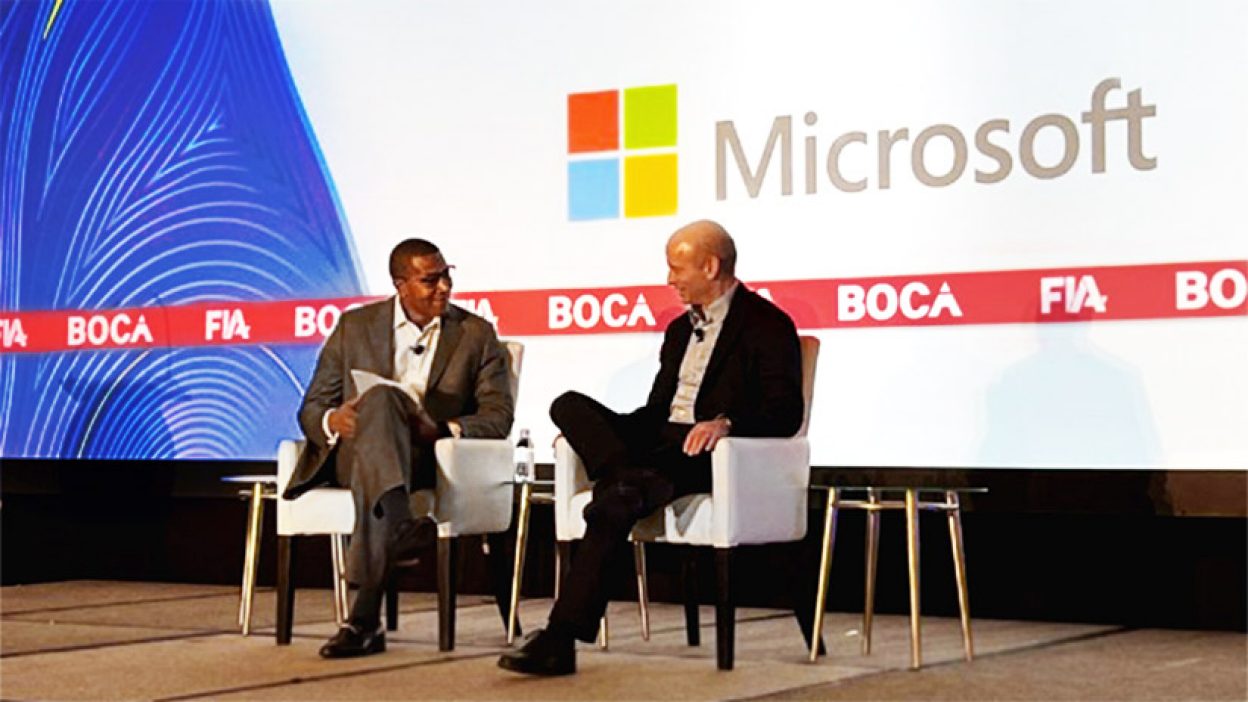 Great discussion with LSEG CEO David Schwimmer and Microsoft's Bill Borden at #FIA Boca on how our LSEG Microsoft partnership will lead to revolutionary changes in workflows for financial market participants. By making LSEG's data integral to Microsoft's productivity tools, we will empower our customers to do and create, faster and more easily.

Want to play a part in reshaping the future of global finance?
Explore opportunities to work within the LSEG Microsoft Partnership.