Eikon for foreign exchange trading
Manage risk, identify opportunities and effectively differentiate your FX trading strategy with premium foreign exchange data, news, and analytics.
Powering the FX community
Connect and improve your end-to-end FX workflows.
Get a competitive advantage with the most accurate and comprehensive set of foreign exchange pricing data for all transaction types.
Leverage real-time rates in over 500 currency pairs from over 2,000 sources, including executable prices from Matching and EBS. Your business can rely on global coverage of FX fixings from major sources inclusive of WM/LSEG and central banks.
Calculate derivatives fair market prices with a full suite of FX swap, outright, NDF and option calculators, and customisable analysis tools.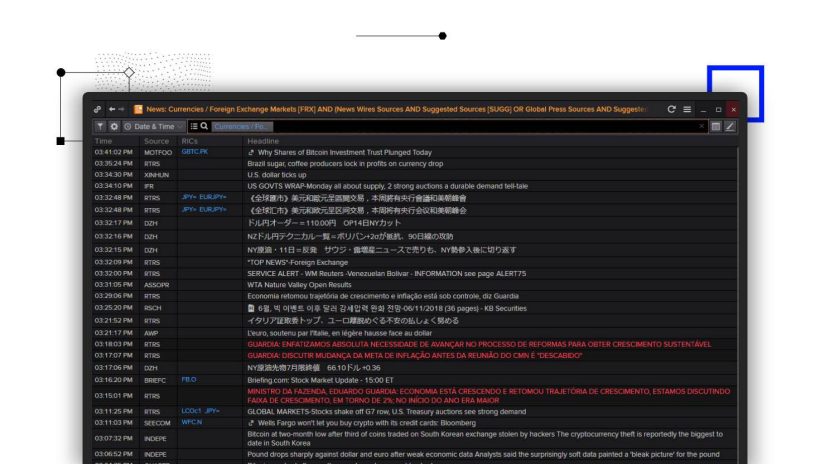 Giving you powerful end-to-end FX trading capabilities
Our unique LSEG FX price, VWAP and market discovery data from our low latency FX spot and forwards matching CLOB reflects over $500 billion worth of daily liquidity.
Code directly into your proprietary trading solutions, design your own data models and perform rapid prototyping using Python through our cloud-based, built-in development environment, Codebook.
Access a deep community of around 14,000 traders globally, with a strong footprint in emerging and frontier markets. Messenger connects 300,000 financial market participants across the buy- and sell-sides.
What you can do with Eikon for FX trading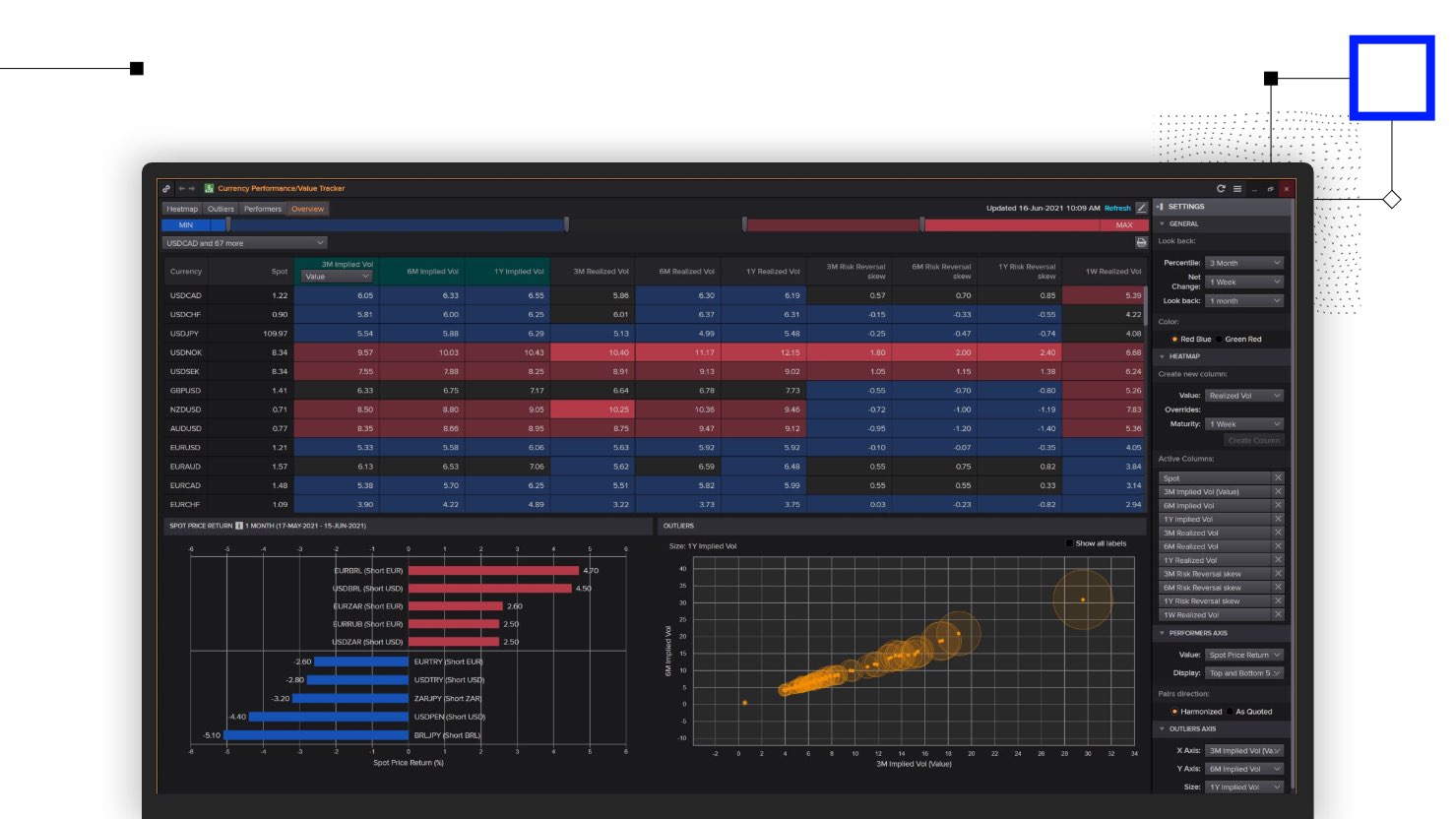 As the market leader in aggregated data, our charting and technical analysis capabilities provides deep historic time series data across all FX instruments and includes realized volatilities and correlations.
Discover our leading analytics through our relative value ranking and opportunity tracking tools, as well as analysis of implied market expectations, and pricing calculators for FX forwards and FX implied rates, FX options and strategies.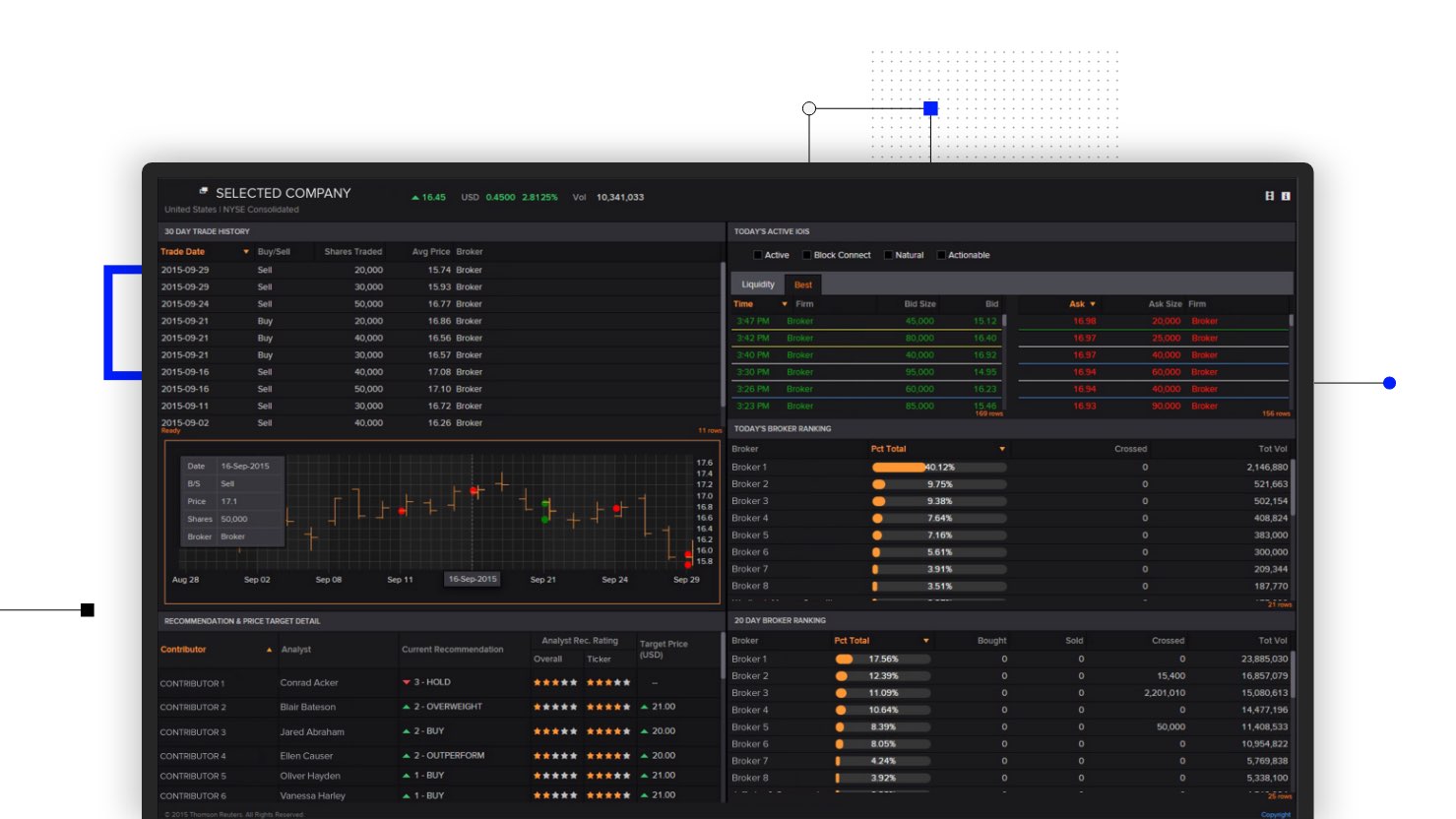 The integration of Eikon into Excel provides fast and easy retrieval of real-time streaming and time series data into Excel, as well as a complete library of financial analytics.
With Eikon you can programmatically use data across multiple applications on your desktop, and contribute your prices to all or selected counterparties over the Elektron platform. Plus, with Messenger, you can connect, interact, and collaborate seamlessly with 300,000 financial market participants across the buy and sell sides, and corporates.
Combine with of our award-winning FXall platform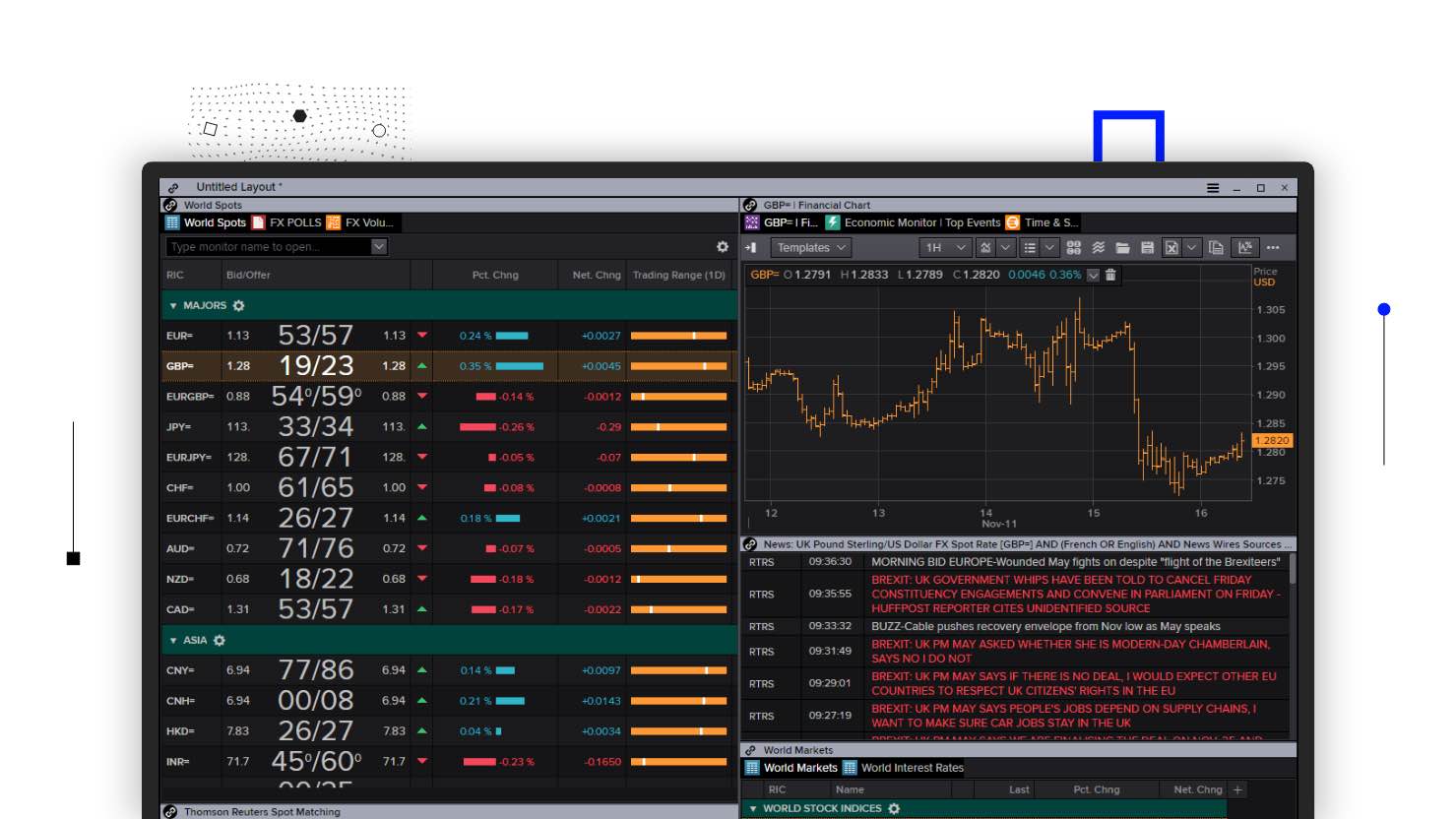 FX trading and analysis are now both at your fingertips, with the pre-trade data, news, and analytics of LSEG Eikon combined with the electronic capabilities of our award-winning FXall platform for trading forex.
Make better informed trading decisions with pre-trade analysis tools:
Price discovery from over 2,000 global contributors
FX/MM calculators and state of the art charting capabilities
FX liquidity from over 180 leading providers
Trade FX spot, forwards and swaps in more than 500 currency pairs
Customise trade tickets and track market activity

LSEG Eikon technical specifications
Take a moment to verify you have all the basics you need to access or run LSEG Eikon on your desktop, or download the app for your mobile device.