Eikon for investment research

Eikon for investment research
Eikon brings together the industry's best data and most powerful investment research and analysis tools to help you pursue profitable investment ideas and opportunities with conviction. 
Turning data into insights
The COVID-19 pandemic – and the rapid move to complete digitization of the research process – has meant research houses are handling an increasing range of data and are having to establish new approaches to accommodate this with new tools and analytics.
With LSEG Eikon's trusted data and insightful analytics, you can have full confidence in your investment decisions and investment management strategies. Get unmatched content to monitor the markets, generate ideas, and analyse strategies and securities.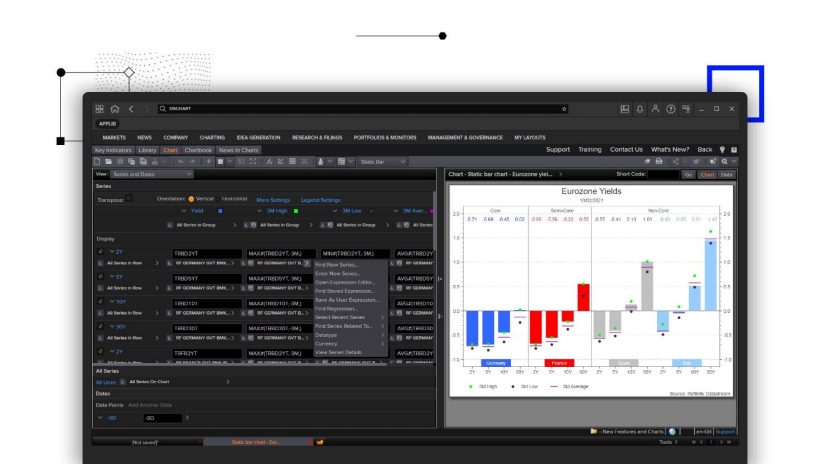 What you get with Eikon for investment research
Build and test investment strategies with both price and fundamental data, available across all major asset classes.
I/B/E/S Estimates for both stock- and index-level data, Worldscope Fundamentals, point-in-time data and Reuters Polls are just a selection of the content sets available.
Automatically update your reports, tables, charts and presentations. A simple wizard gives you access to thousands of data sources.
What you get with Eikon for investment research
The tools to stay on top of earnings season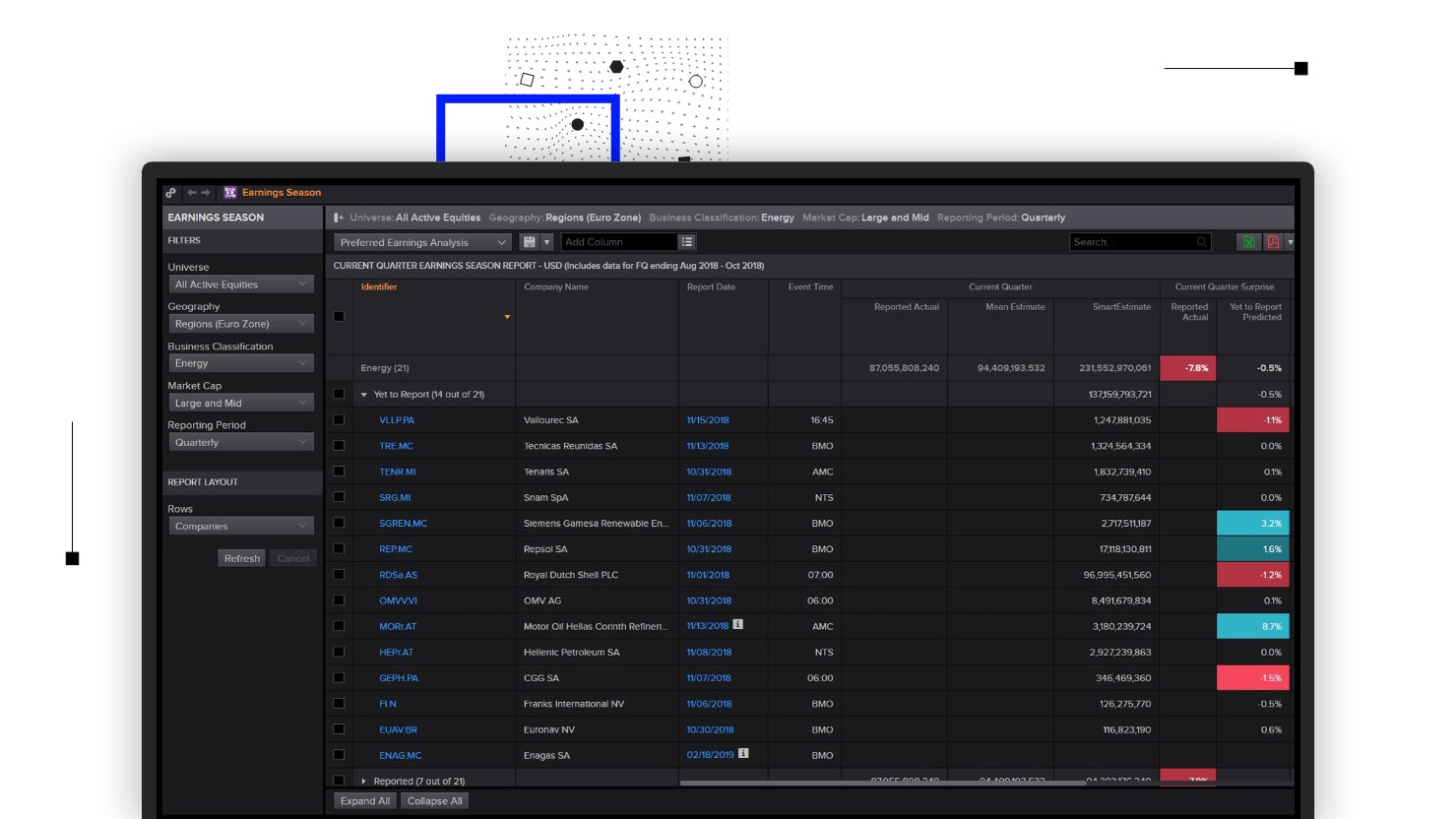 Eikon gives you the latest data and news along with analytical and charting tools, to help you quickly make sense of the earnings releases and see how it impacts the securities you cover.
You can monitor unfolding trends efficiently during the reporting season, and better predict earnings and analyst revisions.
StarMine value-add analytics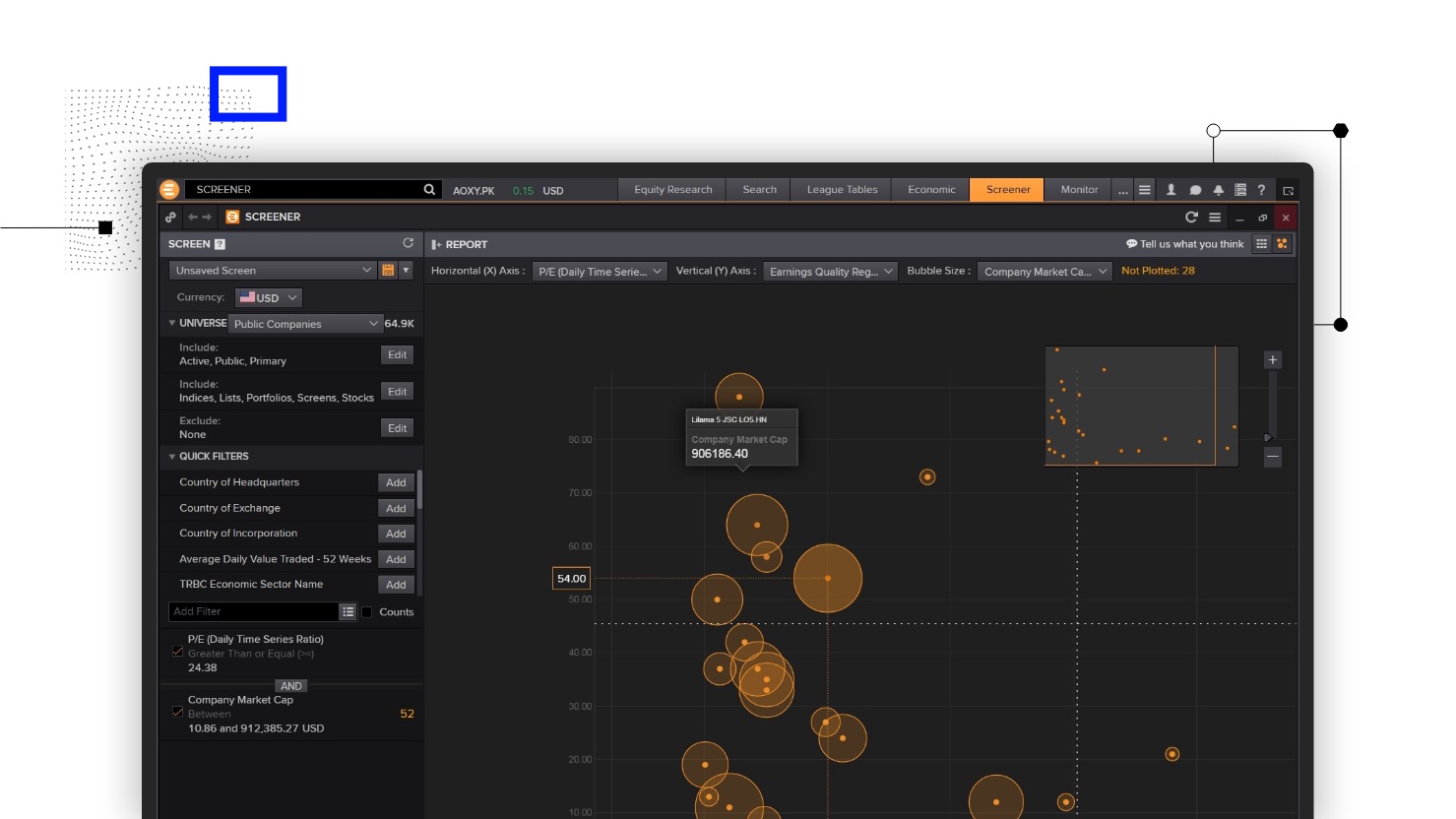 Through Eikon's suite of proprietary, alpha-generating models from StarMine's unique value-add analytics you can act on investment opportunities quickly.
Use our screening tools to focus in on what matters to you, and create fully customizable reports.
News from thousands of sources helps inform your investment decisions, letting you to delve into small and mid-cap opportunities.
Accurate and efficient securities analysis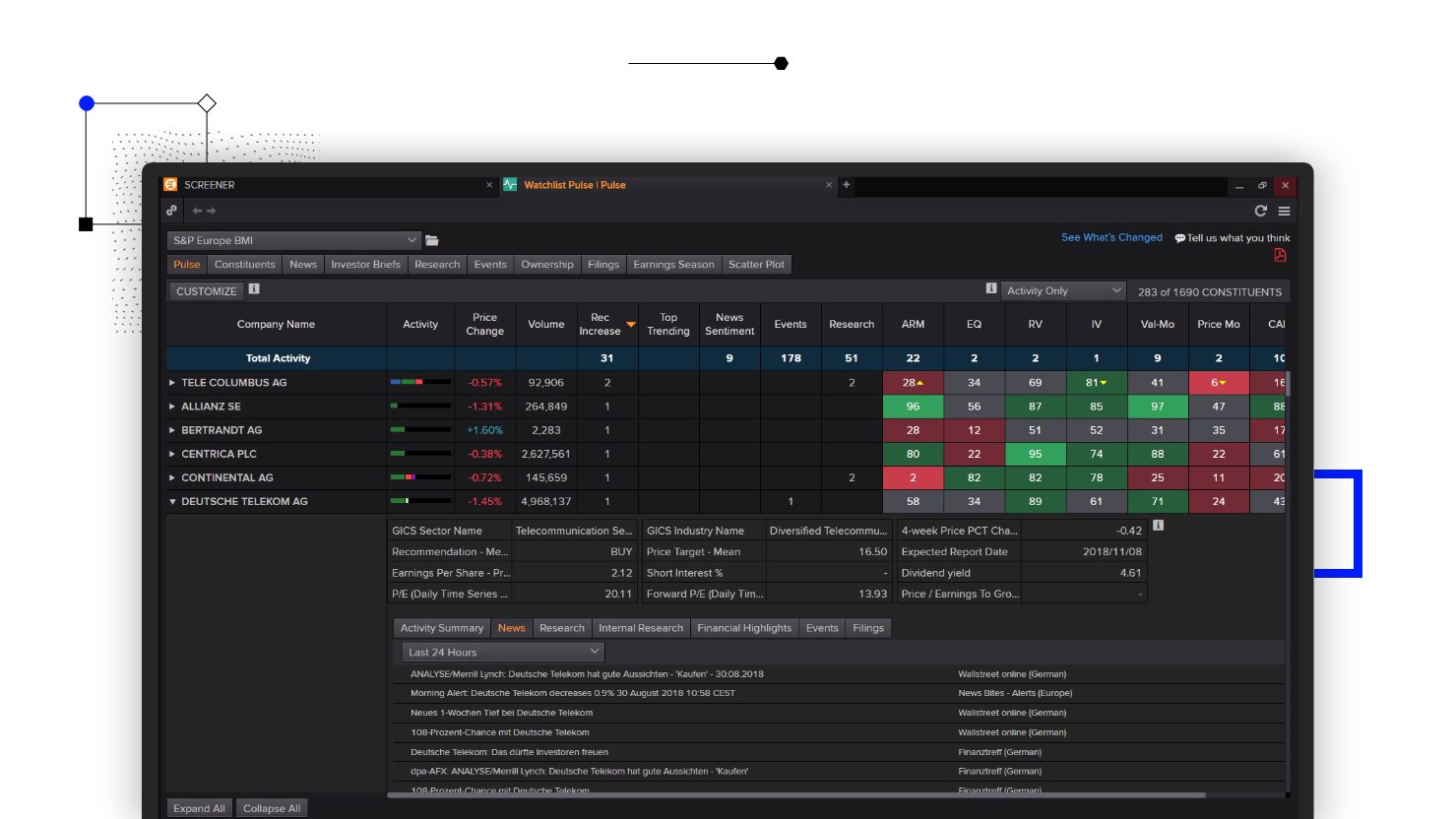 Eikon gives you a huge range of content, including global fundamentals with detailed interim data – I/B/E/S Estimates give you coverage of 22,000 companies from 900+ active brokers.
For granular analysis, we offer 191 industry-specific estimates measures across 12 industries. StarMine SmartEstimates provide you with a proven high degree of accuracy and differentiation, which is patented to Eikon.
Quickly updated financial models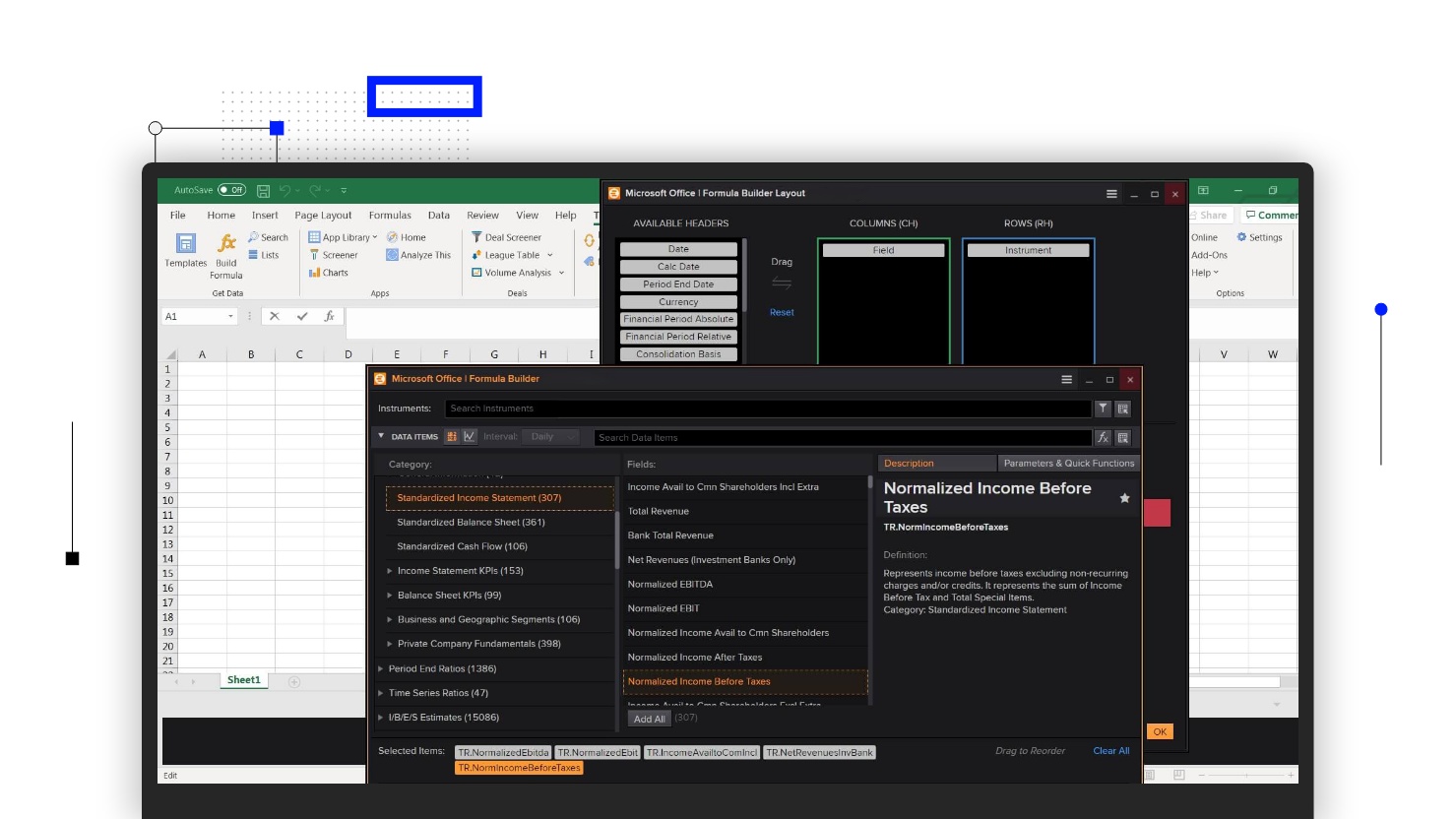 Eikon provides fully auditable, quality-checked data that can be automatically updated in your Excel models, giving you total confidence in your numbers.
The ability to distribute buy-side equity research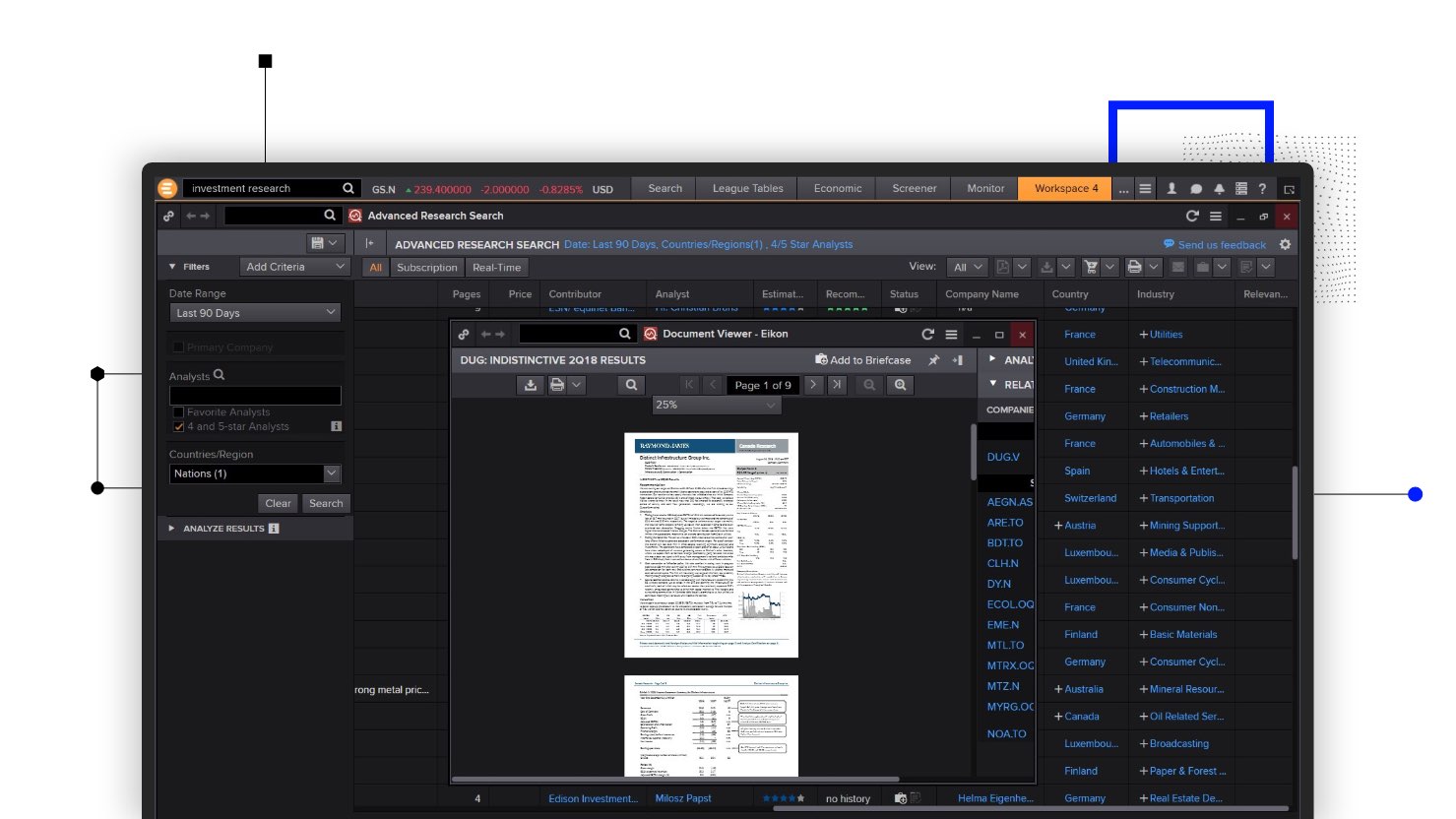 For the complete picture, Eikon lets you upload and share your in-house and external recommendations.
Access to investment research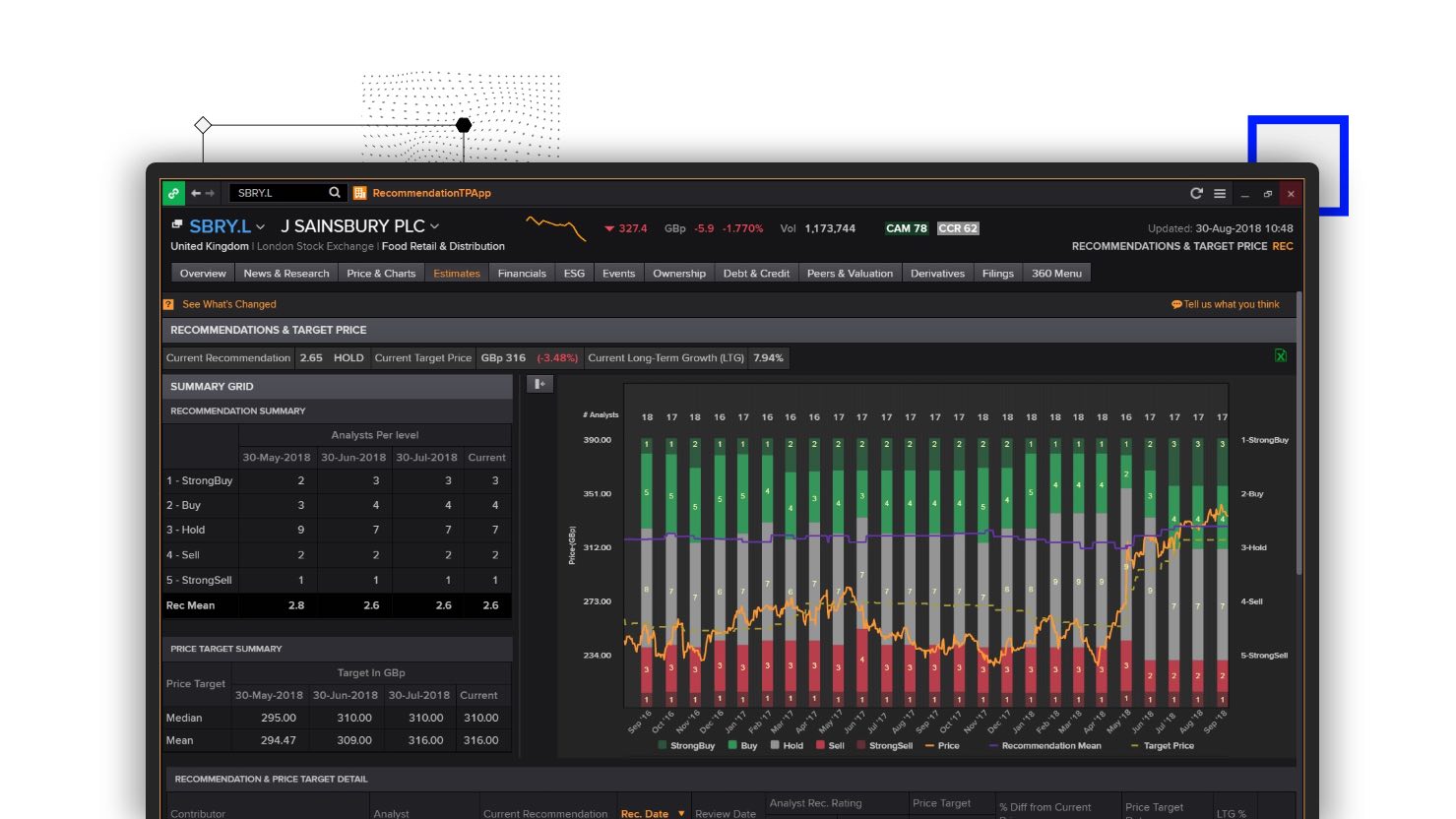 View recommendations and estimates from your in-house investment analysts – alongside those from external research providers – with Eikon.
All research is tagged to particular securities, industries, regions, countries and subjects. We have a panel of brokers that can be assessed through to their quality and value, structured for the scope of MiFID II unbundling regulations.

LSEG Eikon technical specifications
Take a moment to verify you have all the basics you need to access or run Refinitiv Eikon on your desktop, or download the app for your mobile device.