​Eikon Agricultural Commodities​

AGRICULTURE DATA, RESEARCH AND ANALYTICAL TOOLS
LSEG - Agriculture Commodities
Trusted news, data and insight into risks affecting food and agriculture markets.
Overview
Risk is around every corner in the agriculture markets. Supply shocks, demand shifts, logistical disruptions, climate changes, conflict and global inflation – stay on top of it all with trusted news, research, pricing and data from LSEG, delivered via Eikon.
We provide exclusive access to Reuters News, the most trusted and unbiased reporting for the agriculture and food industry. Supply and demand polls, breaking news, expert opinions and policy coverage give you early warning of changes that will affect markets.
Insight and analysis from our research team helps you dig deeper with unbiased production forecasts based on remote sensing models pioneered by LSEG. Anticipate supply risk and gain a full balance sheet view of exposure with demand-side and commodity flow analysis.
Our comprehensive spot and forward pricing for physical markets spans decades and provides transparency through a combination of proprietary price assessments and broker or third-party datasets. Our data lets you analyse seasonal patterns for procurement planning, identify cheapest-to-deliver origins, monitor profit margins, assess hedge effectiveness or spot trading opportunities.
Turn data into knowledge with sophisticated data visualisation and analytics. You can build custom indicators and comingle datasets to create bespoke dashboards that put actionable insight at your fingertips. With automated data pipelines, workflows and analytics in one platform, you can spend less time managing information and more time acting on it.
Take action with confidence and efficiency
Analyse the market, execute trades, monitor positions and collaborate with the market using a single platform with consolidated workflows. We provide an integrated view of in-depth data across agriculture markets.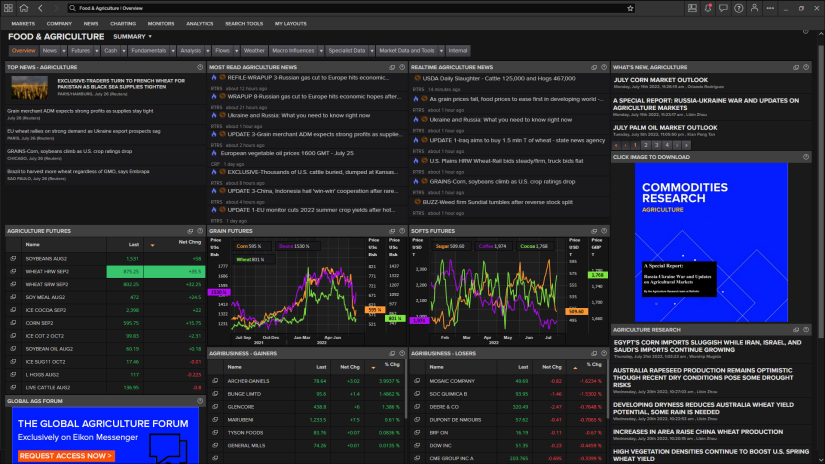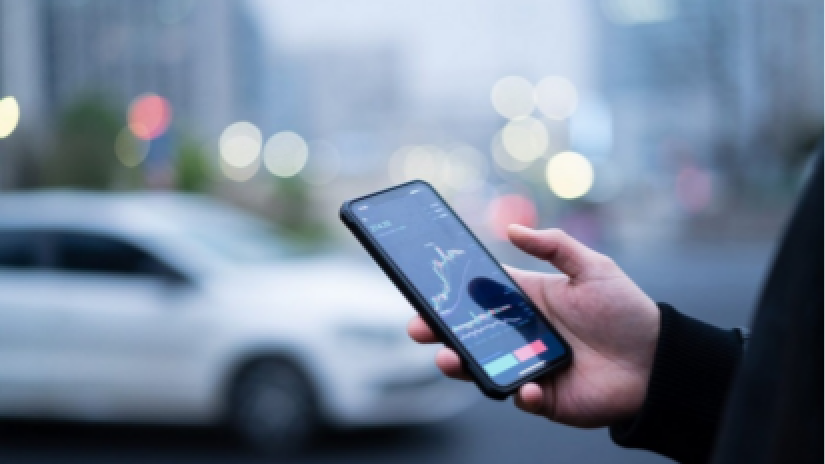 Access credible, forward-looking insights
Take positions and manage risk ahead of announcements from government agencies and other relevant bodies, with forward-looking crop reports from our Agriculture analysts.
Gain early intelligence from commodity flows
Scrutinise detailed trade flow information and get the latest forecast for commodity imports and exports ahead of publicly-reported data. Track your shipments to stay aware of weather and port events that may impact the delivery of goods to you or your customers.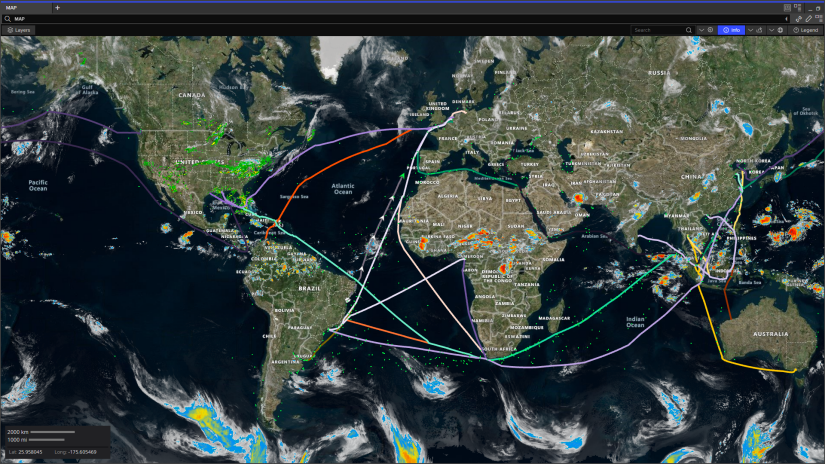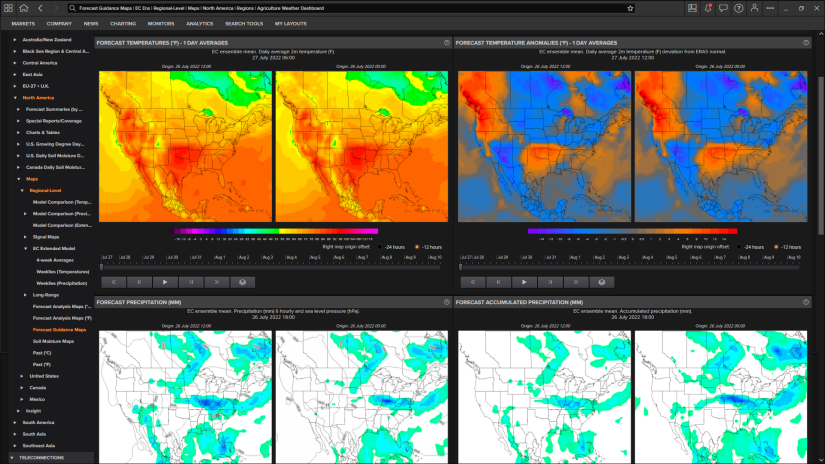 Manage weather and supply impacts
Access tailored weather information for the agriculture markets. Built with crop modeling workflows in mind, our Agriculture Weather Dashboard provides comprehensive and relevant datasets to correlate against yield. Our meteorologists digest the latest forecasts and long-range models to give you insight on how weather will impact crops – taking current crop stages and conditions into consideration.
Build contingencies for geopolitical events
Stay one step ahead of the market with exclusive news from Reuters. You gain access to the latest, most comprehensive coverage on global conflicts, regulatory changes, trade embargoes and other geopolitical events affecting trade.