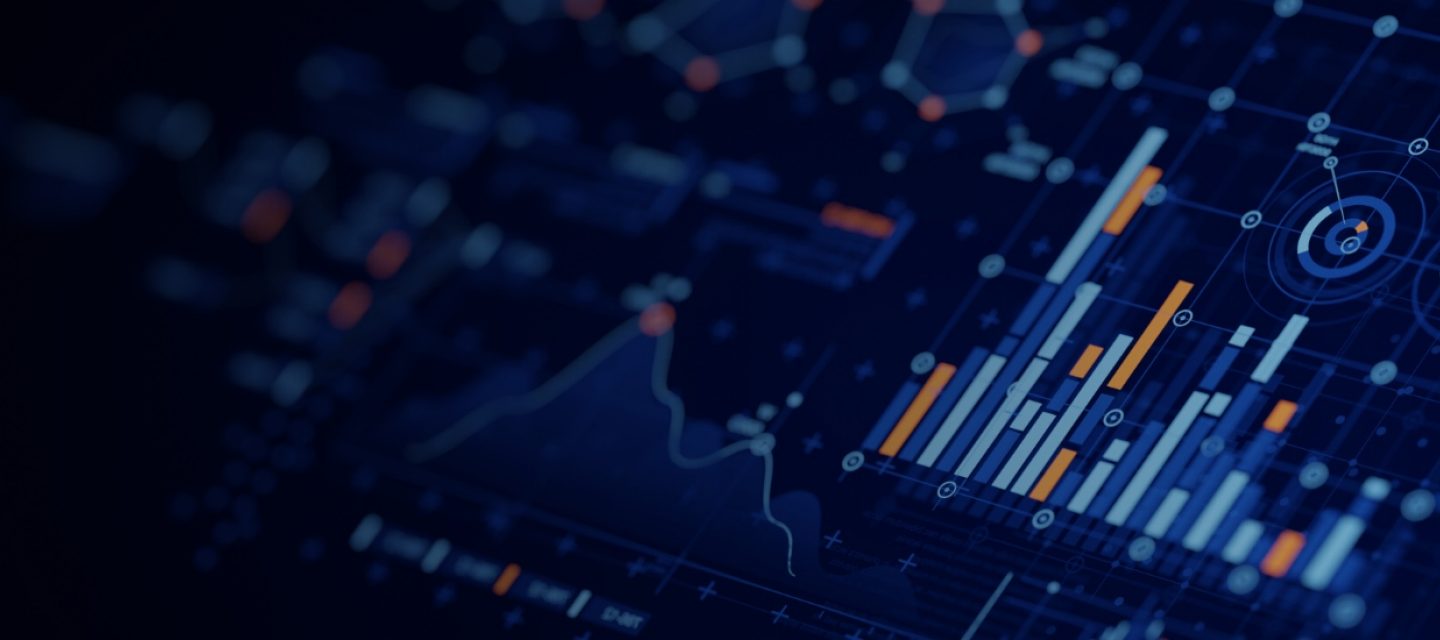 Yield Book Calculator
The Yield Book Calculator is a quick and efficient tool for analysing single securities, using Yield Book's trusted models and analytics.
Examine bond characteristics and risk measures, run scenario analysis, and view projected cash flows and historical trends, all with this powerful and easy-to-use tool.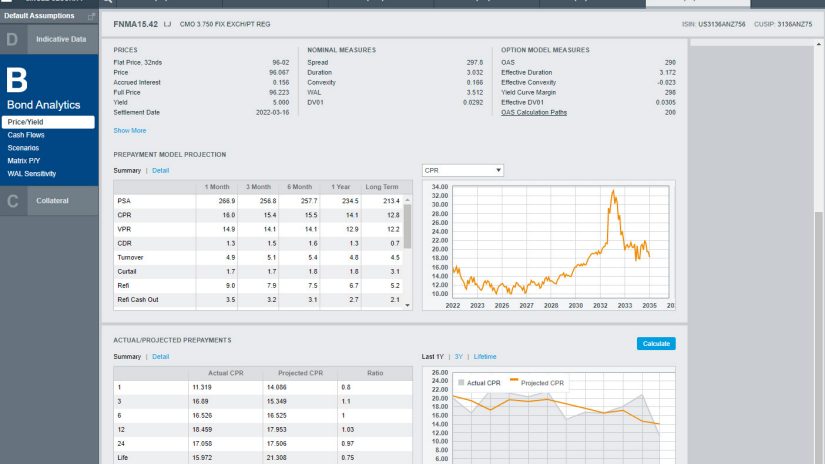 Market analytics for traders and portfolio managers
Make market decisions with help from tools like Yield Book Calculator's scenario analysis, projected cash flow, and total return functions.
Functionality
Organise your bond and trade lists into folders for quick retrieval to generate analytics.
Indicative data
Price/Yield analytics
Option model analytics
Scenario rate of return
Projected cash flows
Mortgage prepayments

Forward pricing
WAL Sensitivity
Analytics
Yield Book Calculator's easy-to-use web interface offers access to Yield Book's analytics libraries and fast calculation servers, enabling you to calculate multi-path dependent measures like OAS and durations quickly.
Nominal analytics
Price/Yield
Spread
Duration
Convexity
WAL
DV01
Total return
Option model measures
OAS
Spread
Effective duration
Effective convexity
Effective WAL
Effective DV01
Partial/Key rate durations
Security coverage
Yield Book Calculator offers nearly two million securities using flexible relational searches or create your own structure.
Government bonds
Agencies
Corporate
High-Yield
Emerging markets
Brady bonds
Mortgage pools
CMOs
ARMS
ABS
Build America bonds
Futures
Yield Book speed and results
Generate price, yield, OAS, and effective duration calculations in seconds. See the results in a presentation-ready format, or export them into your spreadsheets for further analysis.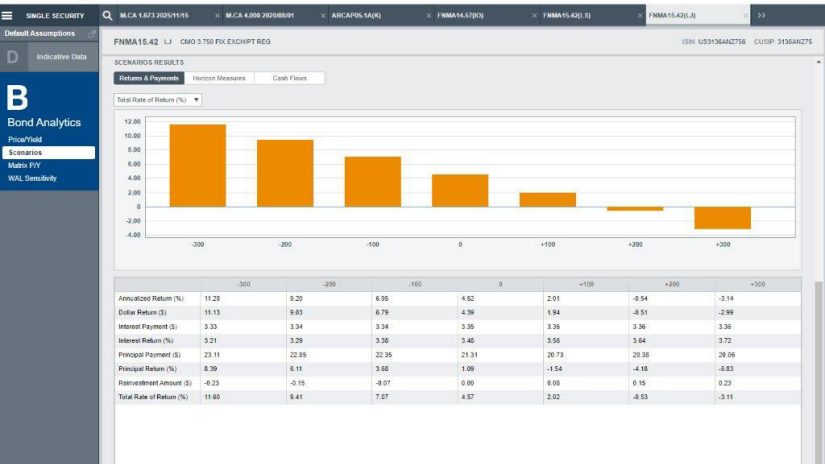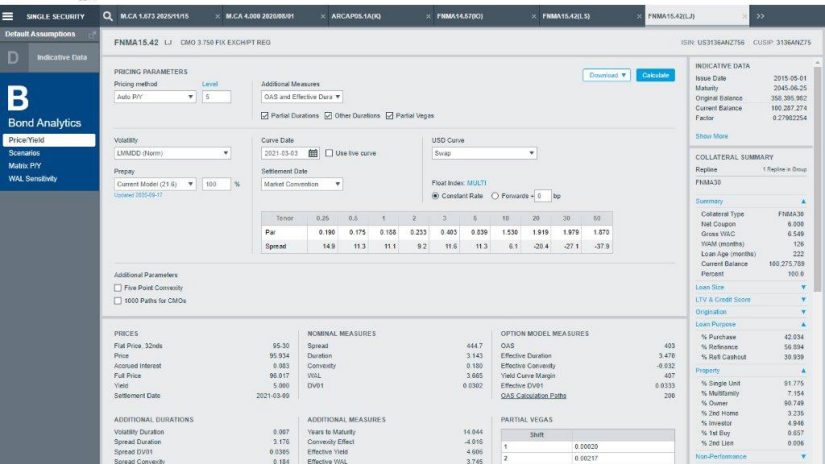 * Screenshots are sourced from Yield Book. For illustrative purposes only.