REDI EMS (Execution Management System)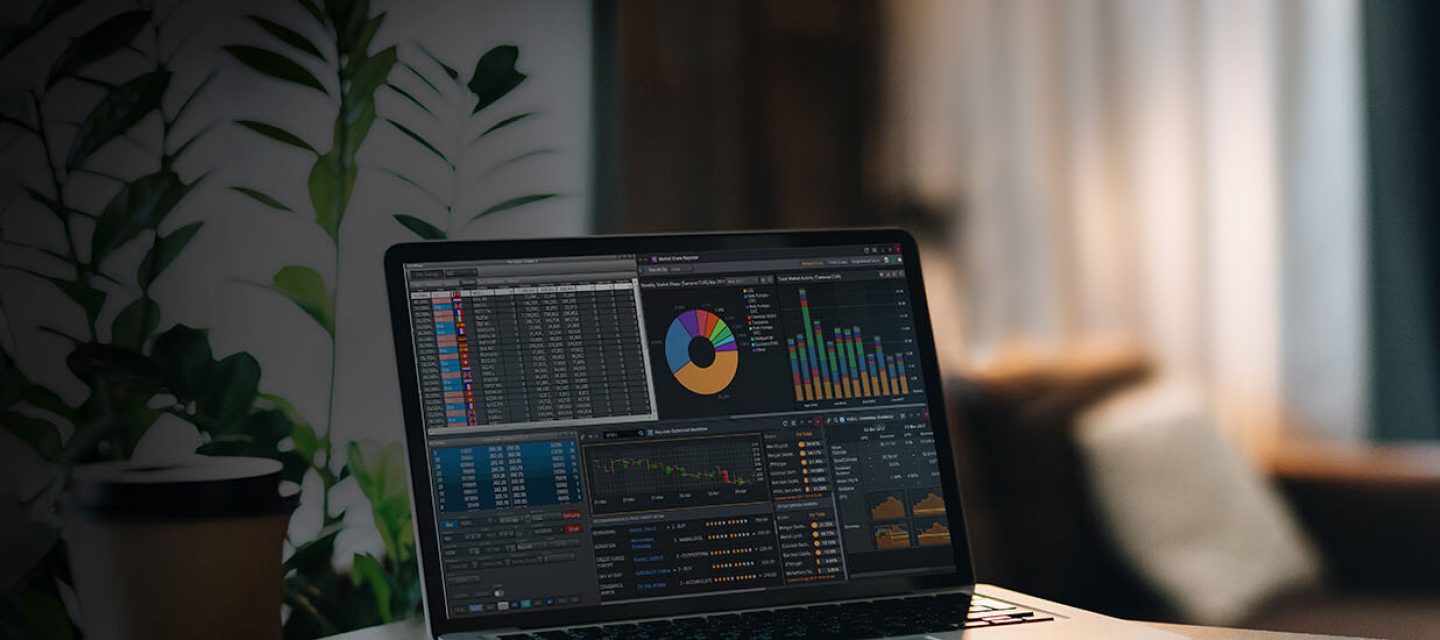 The powerful execution management system
REDI EMS (Execution Management System)
Simplify your workflow to trade smarter and faster with REDI EMS - the broker-neutral, multi-asset execution management system that can give you a competitive edge.

Why choose LSEG REDI EMS?
Trade smarter, faster and safer while moving through the trade lifecycle and keeping your costs low. REDI EMS helps you manage your trades via a single platform that works in combination with our full suite of trading products. You can trade equities, futures and options with major brokers, globally, on this award-winning execution management system.
You no longer need numerous systems with multiple logins to manage your trades. One single point of entry will let you execute orders – from single stock to futures trading – and tap into advanced post-trade capabilities including trading and risk analytics. And with REDI EMS you can implement a wide array of trading strategies using our advanced tools.
It's available the way you want it – desktop or API – so you can manage your trading strategies with ease from beginning to end.
650+

Global brokers accessible via Autex Trade Route
What you get with REDI EMS
Manage your trade lifecycle using pre-trade analytics, order staging, sophisticated execution tools and post-trade processing.
Implement a wide array of trading strategies using advanced tools to trade the way you want to.
Execute listed equity, options or futures instruments around the world via one platform.
Tailor workflow capabilities to meet end-to-end objectives. Set your own hot keys, link windows, alerts, signals and more.
Improve the speed and efficiency of your trade execution with Indications of Interest (IOI) and Trade Advertisement alerts.
Set order routing rules that determine which trades should be handled automatically.
Flexible workflow functionality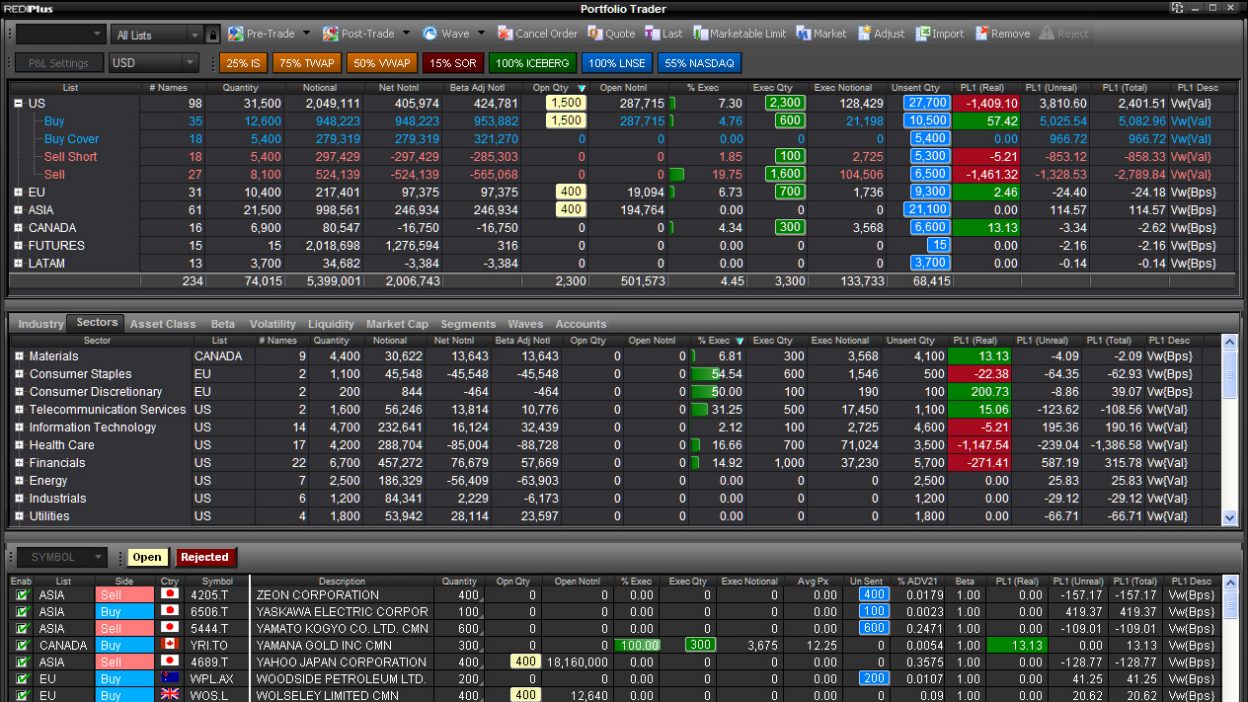 By integrating with prime brokers and clearing firms, order management capabilities complete the trade lifecycle - from pre-trade risk and compliance through to allocations and commission tools.

Rich analytics to inform end-to-end trade insights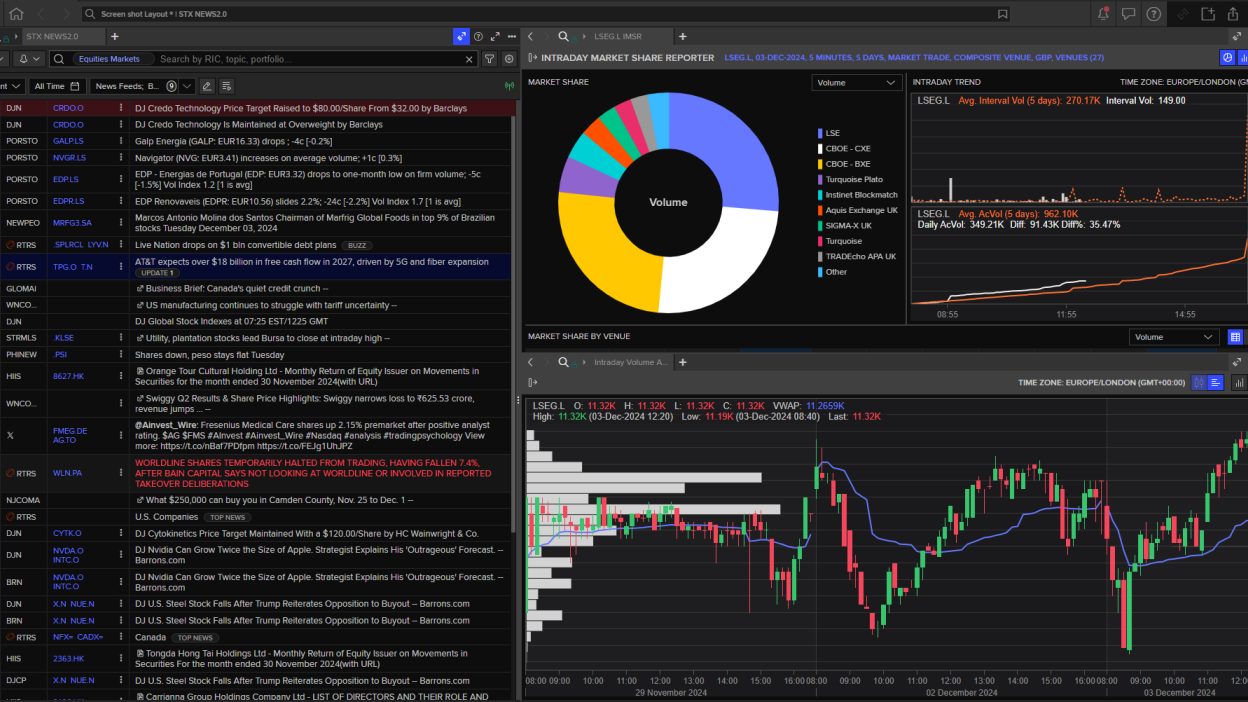 Track and analyse order and execution performance at-trade and post-trade. Eikon or Workspace - your solution for premium market data, news and analytics - runs alongside REDI EMS, so you can access powerful pre- and post-trade capabilities to help inform your trading decisions.

Compliance functionality for maximum safety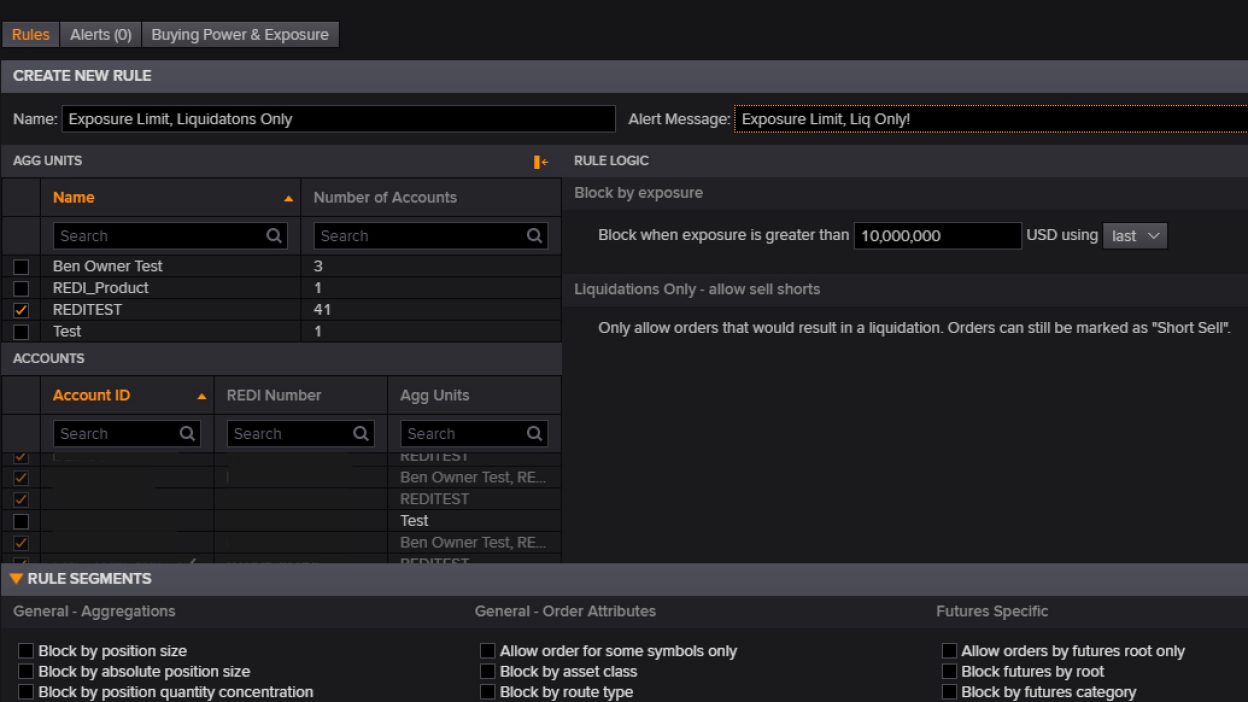 REDI EMS is a robust, cost-effective solution for a wide range of market participants. Capabilities include risk management, automatic order marking, anti-crossing, regulatory reporting and custom reports.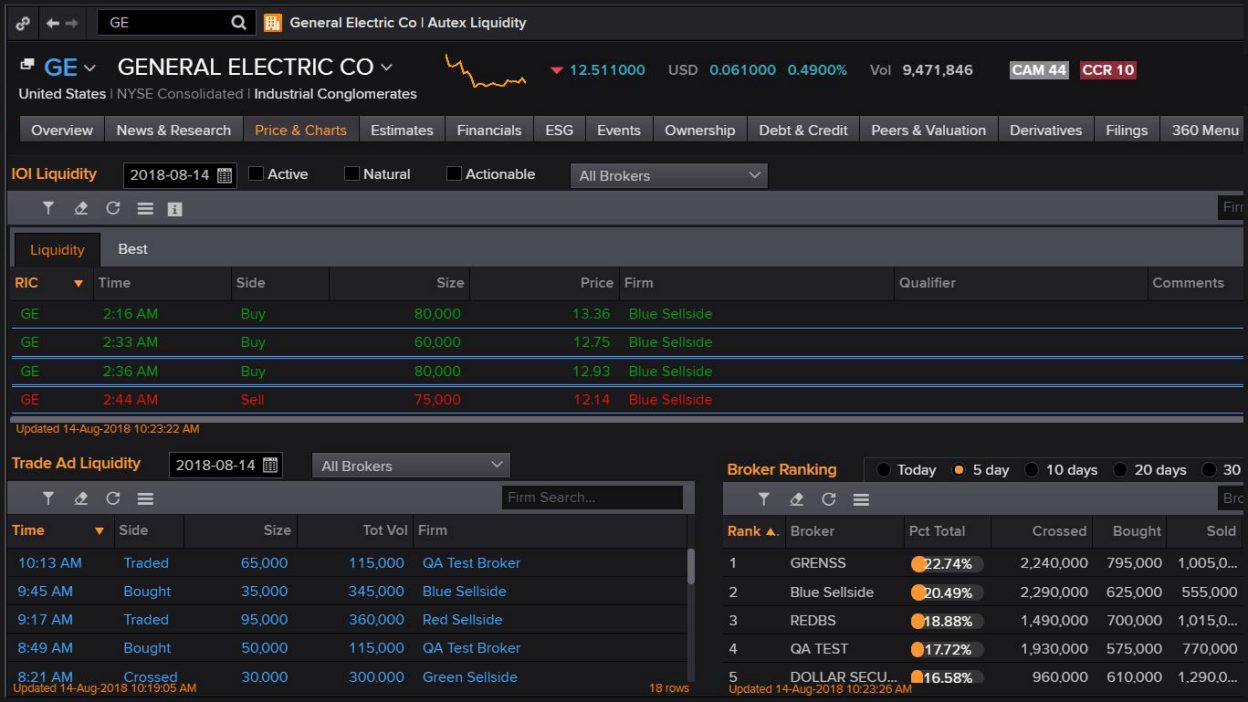 Gain more opportunities to connect and trade, with access to 650+ brokers on Autex Trade Route, our FIX order routing network that delivers order flow of 40bn+ share trades per day. Plus view brokers' Indications of Interest (IOIs) in real-time as well as Trade Advertisements by broker, symbol and sectors.

REDI Global Technologies LLC is a broker dealer registered with the Securities Exchange Commission ("SEC") and a member of the Financial Industry Regulatory Authority ("FINRA"). REDI Technologies Ltd is registered in the United Kingdom at Companies House (# 08299297).
REDI Global Technologies LLC, REDI Technologies Ltd and their affiliates are herein identified as LSEG REDI ("REDI EMS").  REDI® is a registered trademark in the United States and other countries throughout the world.

This REDI EMS Disclaimer applies to all REDI EMS-related World Wide Web pages located within lseg.com ("REDI EMS"), including any content offered on or through the REDI EMS Website.  Any use of the REDI EMS Website constitutes acceptance of and agreement with this REDI EMS Disclaimer. This REDI EMS Disclaimer applies to the REDI EMS Website in addition to the Terms of Use.
The information provided on and through the REDI EMS Website is intended only for institutional accounts (as defined by FINRA) and it is not intended for retail investors/persons. REDI EMS services and related services are not available in all jurisdictions.

REDI Global Technologies LLC Regulatory Notices:
Business Continuity Planning Summary:
In accordance with the SEC, and FINRA, REDI Global Technologies LLC ("REDI") is committed to ensuring its continued ability to serve its clients and to protect the people and assets of REDI. Our Business Continuity Program ("BCP") has been developed to provide reasonable assurance that we can continue to do business with little or no disruption in the event there are unplanned interruption at the firm's critical facilities. The firm has established a process designed to ensure that the firm is prepared should a business disruption occur. This process addresses business disruptions of varying scope, including, but not limited to, medium and large scale events involving the disruption of business, technology systems, and displaced personnel. Our plan includes leveraging our resources and infrastructure through relocating impacted business units. 
Although we have taken significant steps to develop and implement a sound BCP and business recovery plan, we cannot guarantee that systems will always be available or recoverable after a disaster or significant business disruption. However, we believe that our planning for such events is robust and consistent with many of the best practices established within the industry. Any material changes to the above information will be available on our website or upon request.
Customer Identification Program:
Important Information You Need to Know about Opening a New Account:
To help fight the funding of terrorism and money laundering activities, federal law requires us to obtain, verify and record information that identifies each customer which opens an account with REDI Global Technologies LLC. Accordingly, when you establish an account, we will ask you for identifying information that will satisfy our Know Your Customer requirements, processes and procedures.
Privacy:
Please review the following Privacy Statement
Electronic Communications:
When you visit www.lseg.com, or send e-mails to us, you are communicating with us electronically. You consent to receive communications from us electronically. We will communicate with you by e-mail or by posting notices on this site. You agree that all agreements, notices, disclosures and other communications that we provide to you electronically satisfy any legal requirement that such communications be in writing.
Additional Information:
If you have any questions regarding these notifications or require further information, please do not hesitate to contact your account representative.