Corporate treasury management software
Eikon for corporate treasury
Strengthen working capital, secure liquidity and manage risk with Eikon.
A market-leading solution corporate treasurers can count on
LSEG Eikon helps treasurers strengthen working capital, secure liquidity and manage risk.
Easy to use and built around your workflow, Eikon brings together data and deep insights on market monitoring, funding, investments, liquidity, risk management and hedging and ESG - all via an easy to access 'CORPT' app.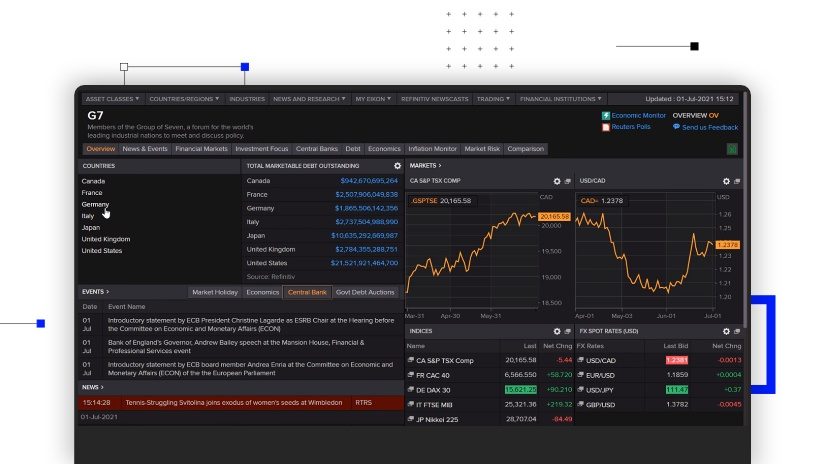 One of the most powerful market data and analytics solutions you will find
Eikon delivers a global, multi-asset and multi-jurisdiction view of risk, credit and economic data, helping you to manage the global and interconnected nature of risk today.
With Eikon, you can automate the integration of real-time data into portfolio-based insight across multiple asset classes and regions.
Eikon blends seamlessly with your existing workflows and treasury management system (TMS), letting you harness the power of data across assets and regions.
What you can do with Eikon for Corporate Treasury
Get full visibility on portfolio risks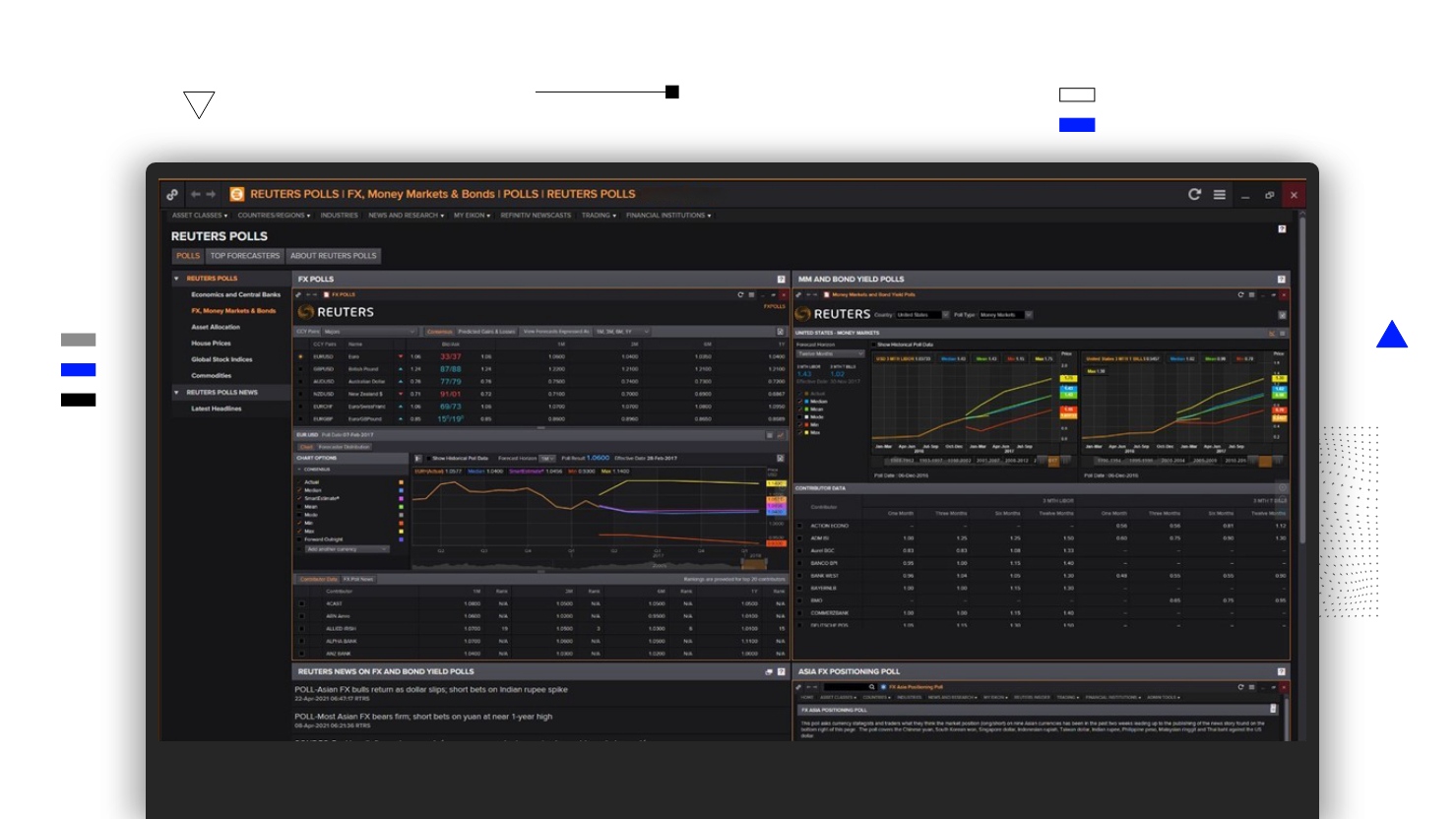 Get a clear view of all risks within a portfolio for investment or hedging purposes
See reliable consensus forecasts and historical analysis with Reuters polls, including FX and central bank polls
Run fair value mark-to-market analysis across a range of asset classes and unlimited portfolio line items
Access reliable pools of liquidity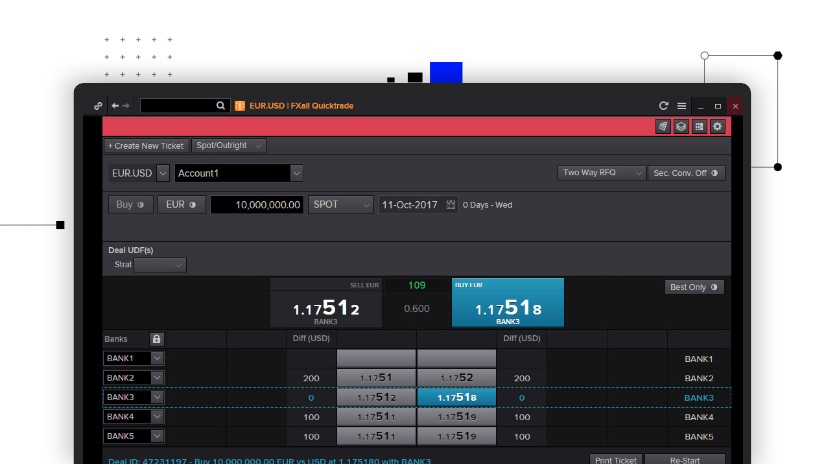 Execute FX efficiently with FXall in Eikon trading spots, forwards and swaps
Benefit from Eikon's liquidity instruments, from 180+ leading providers and 2,300 institutional clients; plus FX pricing from 2,000+ contributing sources, with 500+ currency pairs
Reduce the regulatory burden with straight-through processing (STP) for every trade.
Stay ahead of regulatory changes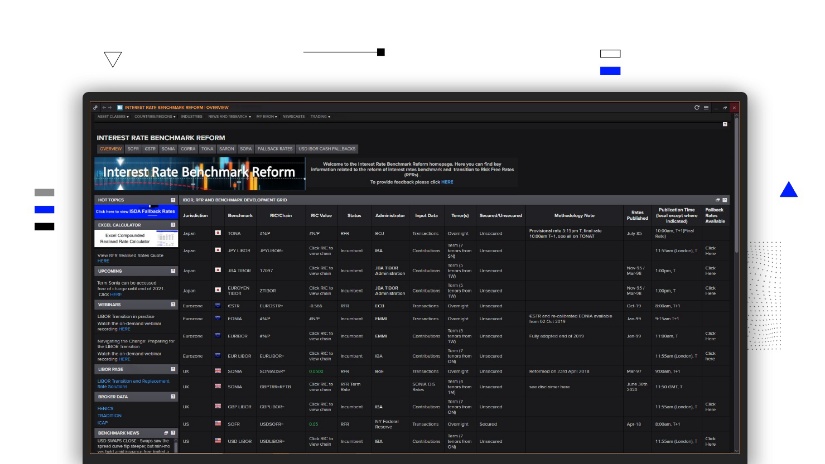 Get easy access to alternative forward-looking and risk-free reference rates to help manage the LIBOR transition
Access the LSEG Term SONIA benchmark - an alternative to LIBOR available in 1-month, 3-month, 6-month and 12-month tenors denominated in Sterling (GBP)
Access LSEG USD IBOR Cash Fallbacks - a family of US Dollar (USD) fallback rates for use in cash markets
Optimise your long-term funding strategy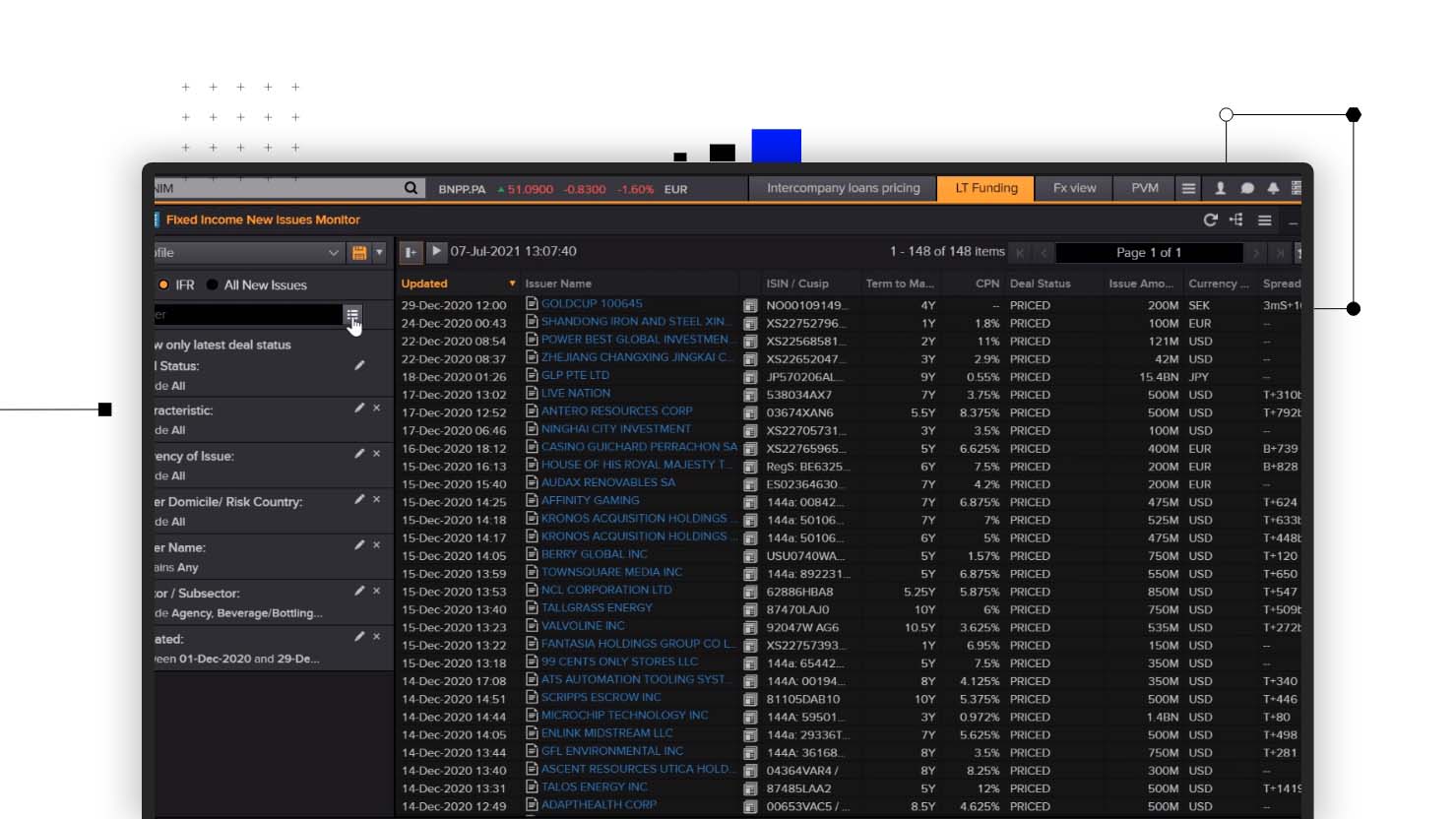 Manage credit facilities, loans and capital markets
Track cost increases under different market scenarios
Identify the amount peer companies are paying to raise capital through different methods
Run pricing scenarios; and more.
Embed ESG data into treasury processes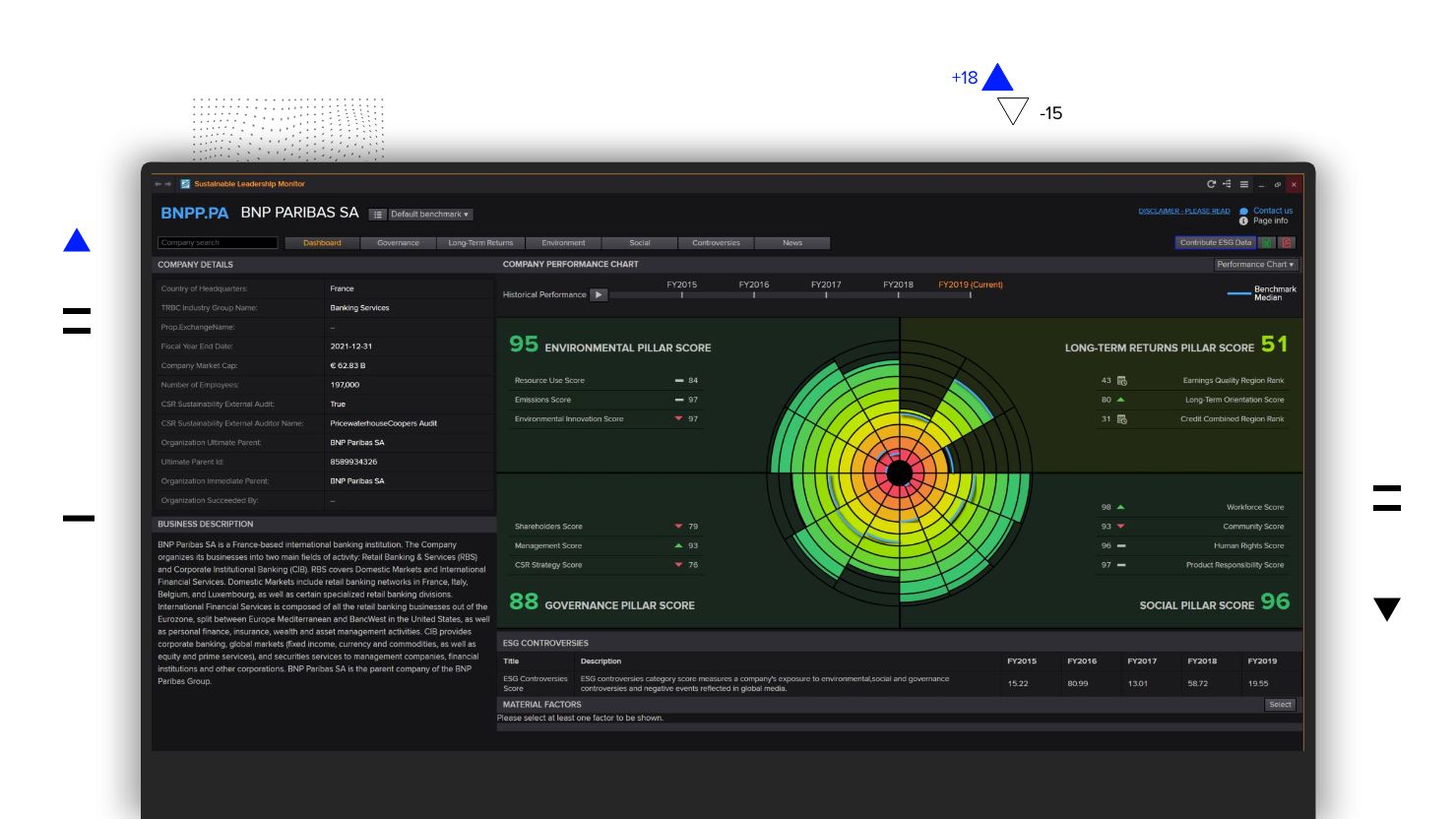 Full access to green bonds data from the Climate Bonds Initiative (CBI)
The ability to assess sustainable fixed-income strategies and investments with transparent environmental, social and governance (ESG) data and scores for 10,000+ companies around the world
Our Sustainable Leadership Monitor (SLM) tool, which provides analytics for listed companies to measure, compare, visualise and communicate long-term sustainability progress across ESG and financial criteria.
Corporate treasury data insights newsletter
Equipping you with essential and practical insight to help manage market volatility, risk and regulatory change. Trusted by 15,000+ treasurers.