Corporate strategy and development
Corporate strategic planning software
Eikon – Corporate Strategy and Development
Improve your corporate strategy with company-level intelligence. Stay ahead of the competition by discovering new markets, and keeping on top of industry and corporate developments.
Understand your customers' markets

Support your corporate strategy with the fullest possible picture. Get top industry news with specialist coverage, including updates on M&A, financing, private equity, corporate results and more.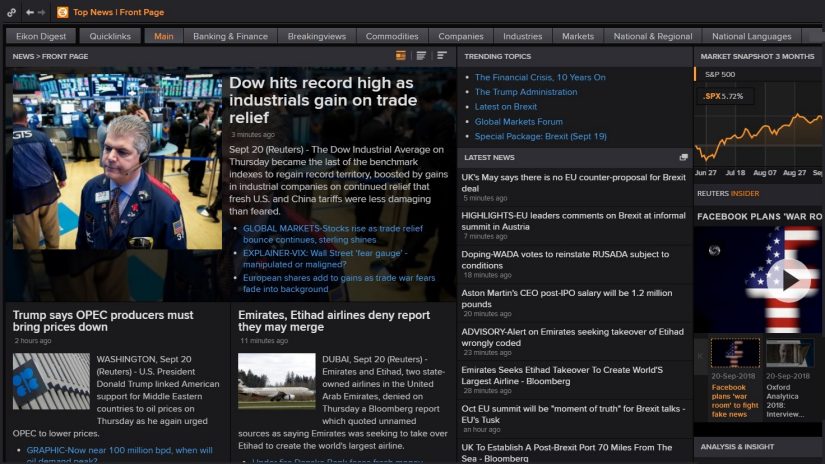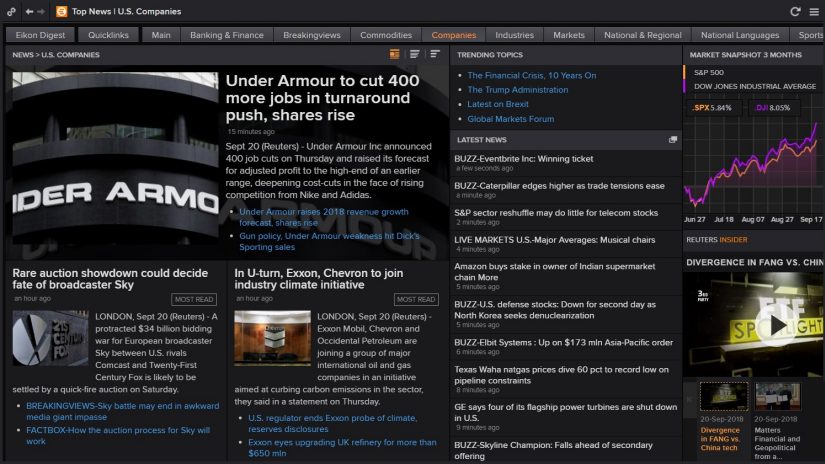 Get competitive intelligence

Rapidly build in-depth profiles of existing and new competitors. Benefit from unrivalled data: fundamentals on over 54,000 companies, I/B/E/S Estimates for 21,000 companies, and industry KPIs. Access key macroeconomic indicators across 175 countries and 60 markets around the world.
Full integration with Microsoft Office means you can also easily compile competitive intelligence reports for corporate strategy decision-makers.
Uncover M&A opportunities

Save time and money by getting an independent view on acquisition valuations. Our M&A content covers nearly 1.1 million deals, including 350,000+ US-target and 750,000+ non-US-target transactions, dating back to the 1970s.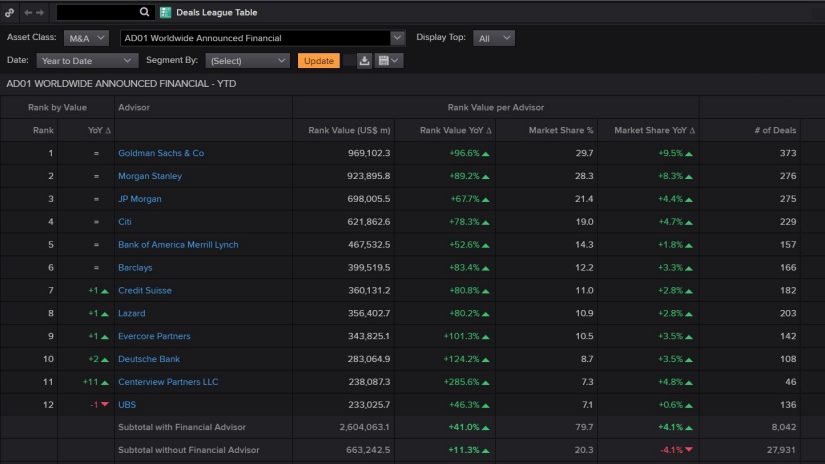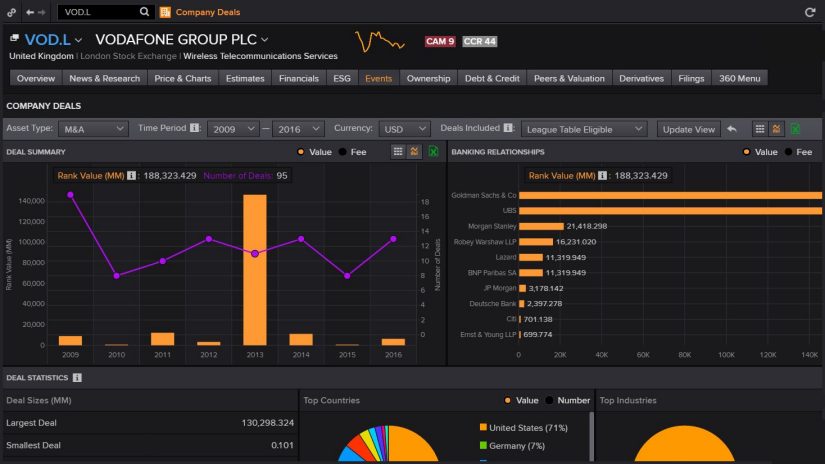 Access corporate finance information efficiently

No more trawling through disparate data sources. Eikon provides a single, intuitive display featuring easy-to-use screens, powerful visualization tools, and a logical layout of information. You can even stay up-to-date when you're on the road with Eikon's mobile app and connect easily with the financial industry's largest professional directory with Messenger.