Eikon for commodities trading

Eikon for commodities trading

Gain access to data, insights and analysis across all aspects of the commodity markets with Eikon. 
Quite simply, be informed
Trade commodities confidently with our data and insights.
LSEG Eikon is a flexible, open platform - purpose-built for trade innovation. Connecting you with the world's largest directory of verified financial professionals. With our data solution you can trade confidently as markets change by drawing on the expertise of 220 specialist commodities reporters and expert analysts.
Eikon also provides insights and analytics through exclusive Reuters news. With access to over 10,500 other sources, Reuters columnists, opinion makers and analytics from Reuters Breakingviews.
Our data provides you with the most extensive market coverage across all energy, metals, agriculture, shipping, and carbon markets. Giving you exclusive data and timely insights.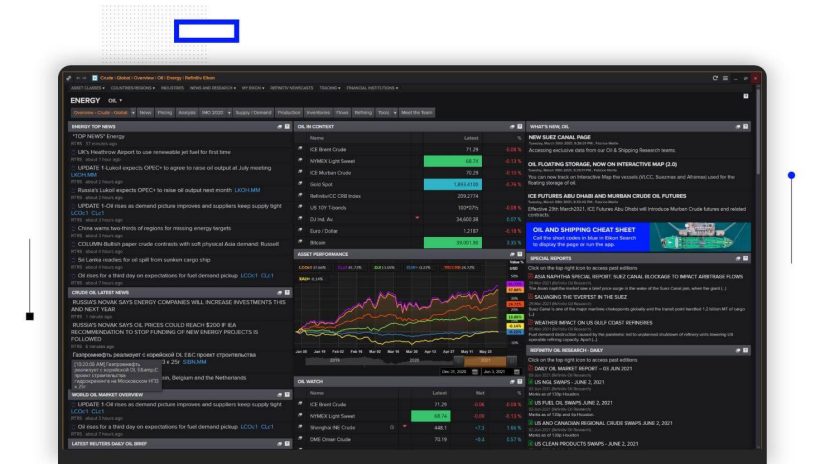 One of the largest data solutions for supply and demand
All the information and insights you need for commodity trading in a single, intuitive interface. We cover news and analysis, exchange-traded and OTC prices, specialist industry data, fundamentals, and forecasts. Plus, Eikon Forums help you identify networking and discussion opportunities with your peers.
See physical assets and visualise the key factors that affect the supply chain and impact commodity prices, such as refinery outages, vessel movements, and weather. Eikon's Interactive Map feature gives you the full picture.
Beat the competition and go straight to the numbers to start performing meaningful analysis across the commodity markets. For each asset class, we integrate data from multiple sources, so you don't have to. Providing key third-party data points via one platform, such as I.C.I.S, Argus Media, S&P Global, FastMarkets and IIR Energy.
What you get with Eikon for Commodities
Deep-level data across the commodities sector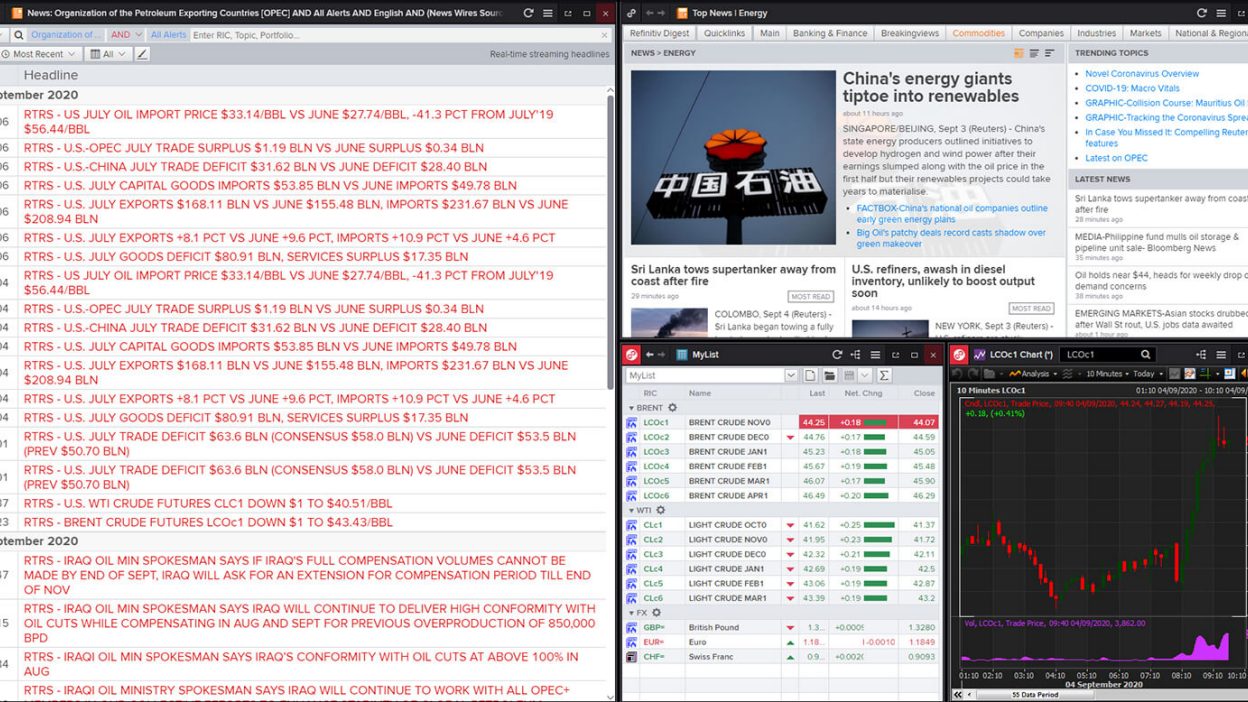 Agriculture flows: a single database of agriculture cargoes and their movements, including China Customs, ICCO, IGC, ISC, NOPA, USDA and WASDE.
Energy: See the latest new and insights within coal, emissions, natural gas fundamentals, oil and power markets.
LSEG Metals Research, CRU Group and Fast Markets.
Market-leading industry research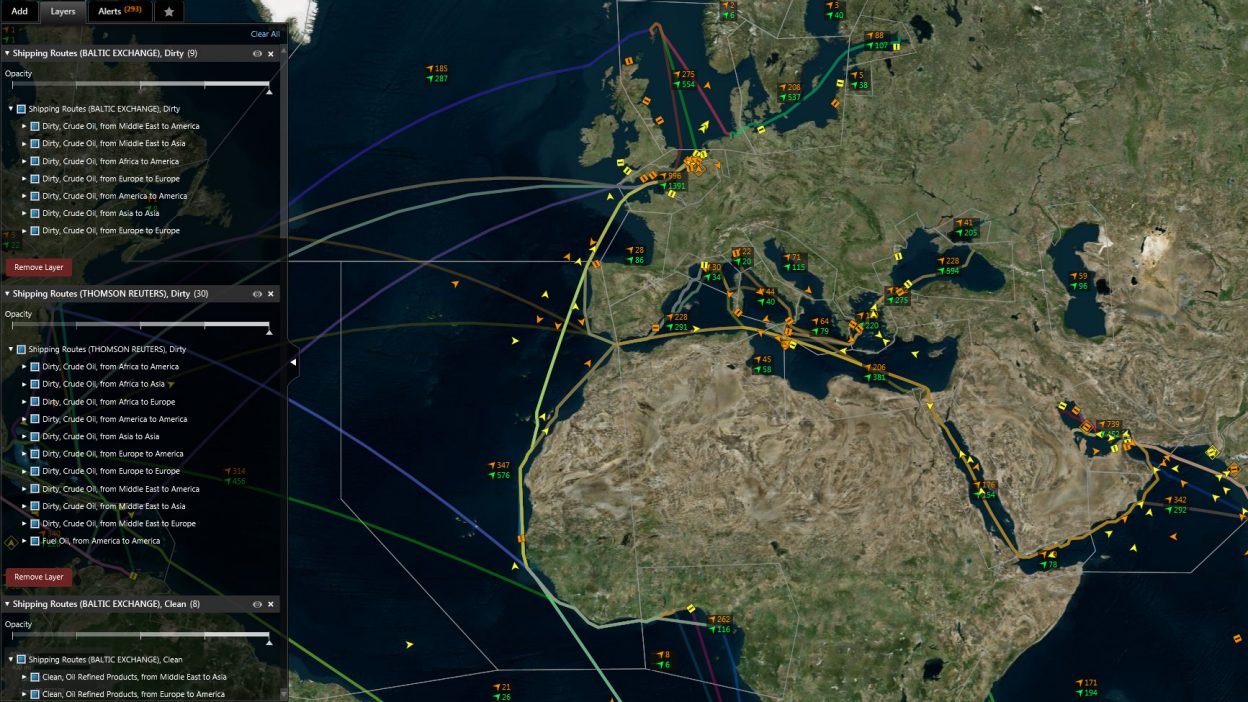 Detailed Oil flows: a single database of crude oil, refined product cargoes and their movements.
Refinery module: refinery shutdown forecasts and exclusive real-time outage data (IIR, Genscape and LSEG editorial assessment).
Shipping - weather: fast, comprehensive and relevant weather information.

LSEG Eikon technical specifications
Take a moment to verify you have all the basics you need to access or run LSEG Eikon on your desktop, or download the app for your mobile device.