Financial news services
LSEG is a world-leading provider of news content to the financial community. Our financial news service combines thousands of global sources with access to Reuters News and insight that you can't get from anywhere else.

The exclusive provider of Reuters News to the financial community
We power financial markets around the world with our multi-format news every day.
With our cutting-edge classification structure, tagging and search capabilities – applied to Reuters and thousands of other relevant sources – our financial news service lets you focus on the stories that matter to you the most.

Whether it's breaking news or exclusive content, insight or analytics, you get news tailored to your needs, delivered via desktop, feeds and APIs.

170 years

Legacy of trusted Reuters news

5,500

Global press sources

1,000+

Real-time newswires
News delivery and services
News for humans and machines
Whether it's for monitoring the news, research and analysis, data modelling, market risk surveillance, back-testing strategies or fuelling your investor portals and apps, we provide the news you need – however, wherever and whenever required.
Transform a sea of information into a tide of opportunity with LSEG Digest.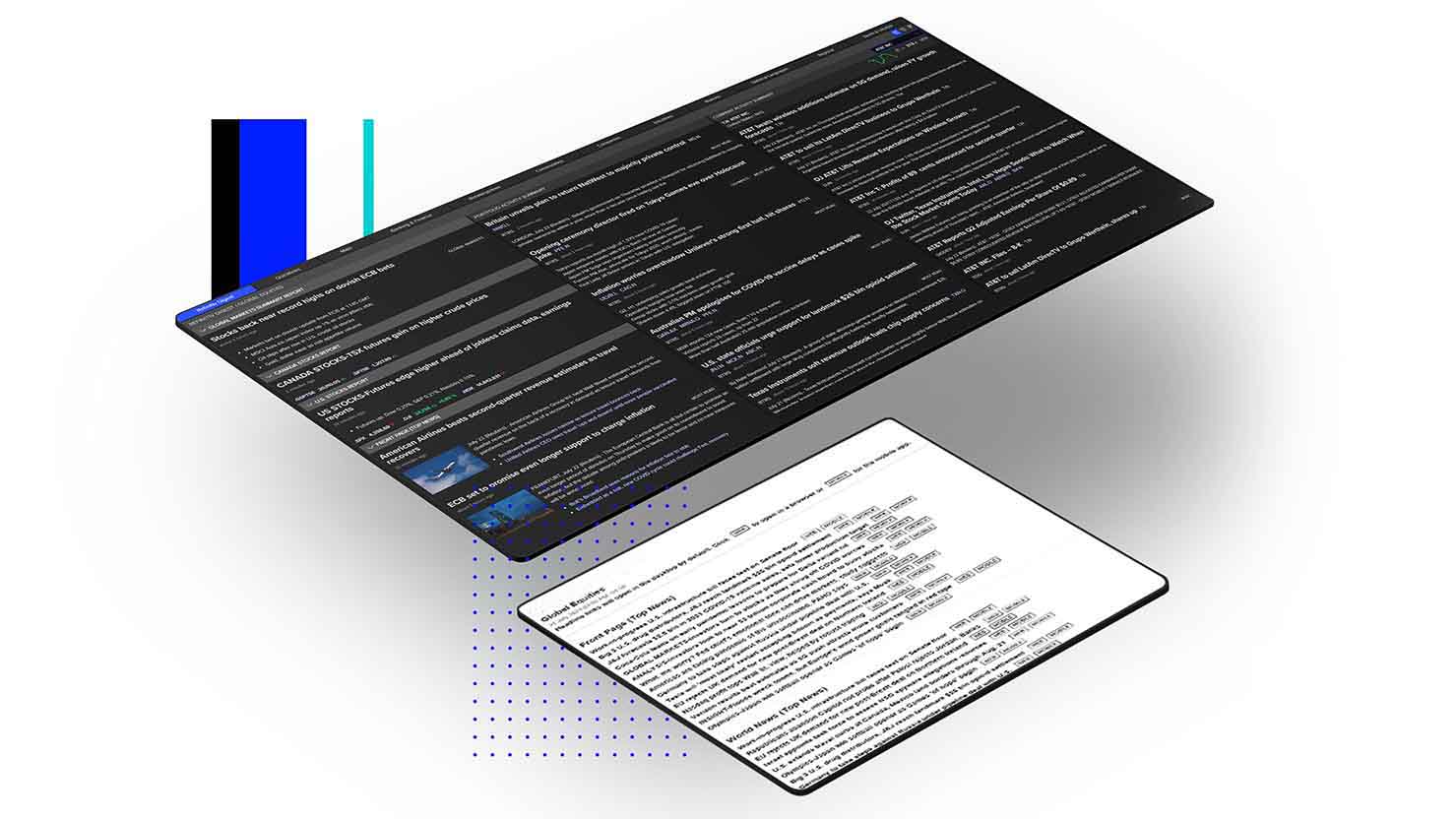 Gain access to 10,000+ relevant news providers, including exclusive content from Reuters.
The LSEG Digest offers a personalised, AI-curated briefing of news and information, incorporating exclusive content from Reuters and other major global sources.