LSEG Workspace for analysts and portfolio managers
LSEG Workspace for analysts and portfolio managers
Helping analysts and portfolio managers to outperform and be more productive – from idea generation and opportunity analysis to ESG risk management and portfolio monitoring.
Develop a non-consensus view more quickly
In competing for AUM it is necessary to identify new ideas, execute on strategies that outperform and manage risk in the portfolio. And now integrating ESG data into the investment management process is critical to winning mandates and improving investment outcomes.
Designed specifically for investment workflows, LSEG Workspace for analysts and portfolio managers saves you hours every week with a combination of intelligent content discovery, unique analytics and unrivalled content.
LSEG provides industry leading data – from company fundamentals and estimates to industry and macro data, Reuters News, StarMine analytics and ESG metrics.
Improve productivity at every step
Always available. Wherever you are.
Bringing together macro and company data, differentiated analytics and screeners to quickly identify and assess ideas.
The world's leading managers use our integrated ESG data to systematically build sustainability into their investment process – mitigating risks and improving returns using company and sovereign sustainable investment data.
Analyse multi-asset class portfolios including cross-asset attribution, contribution, performance and style analysis.
What you get with LSEG Workspace for analysts and portfolio managers
Outperform with insights that drive new investment ideas
Analyse I/B/E/S aggregate broker estimates and valuation multiples across indices, countries, sectors and industries to uncover where the sell-side analyst community expects to see growth.
Quickly surface insights and ideas for companies positioned to take advantage of macro trends with keyword and conceptual searches across news, transcripts, filings and research.
Save precious time with SentiMine natural language processing, sentiment analysis and deep learning to provide insights from transcripts.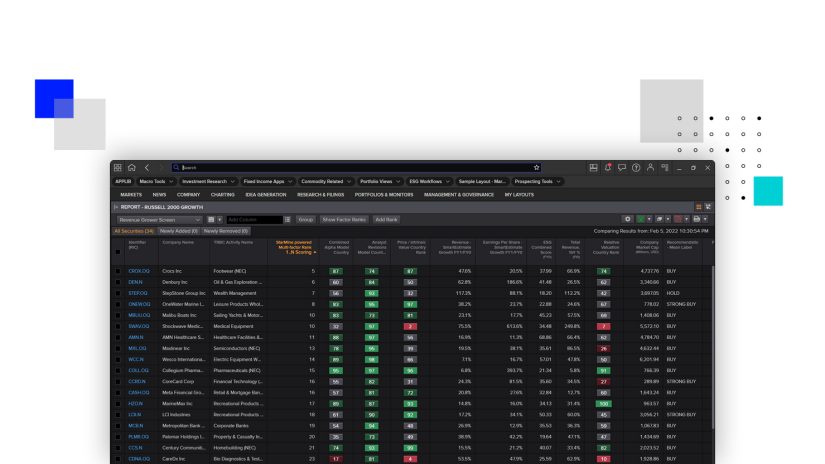 Pinpoint sources of performance and identify risk exposures
Portfolio Analytics provide a comprehensive understanding of portfolio performance and risk for multi-asset class portfolios including market leading RiskMetrics and Barra Optimizer from MSCI.
Deconstruct a company's ESG score to manage risk and improve investment outcomes with over 630 data points and 70 analytics, backed by auditability all the way to the source documents – covering 80% of global market cap.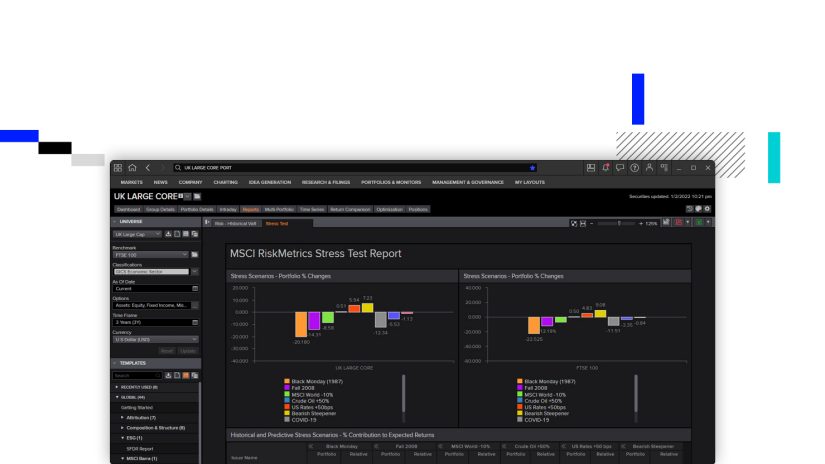 Quickly identify credit opportunities and accurately assess default risk
Workspace makes it easier to undertake due diligence of the company's ability to generate cashflow and pay down debt as well as identify risks that could result in default.
Build up a comprehensive view of business quality starting with fundamental data with 40+ years of historical coverage through to analysts estimates and StarMine credit models.
Take advantage of Yield Book's fixed income analytics with the single security calculator integrated into Workspace.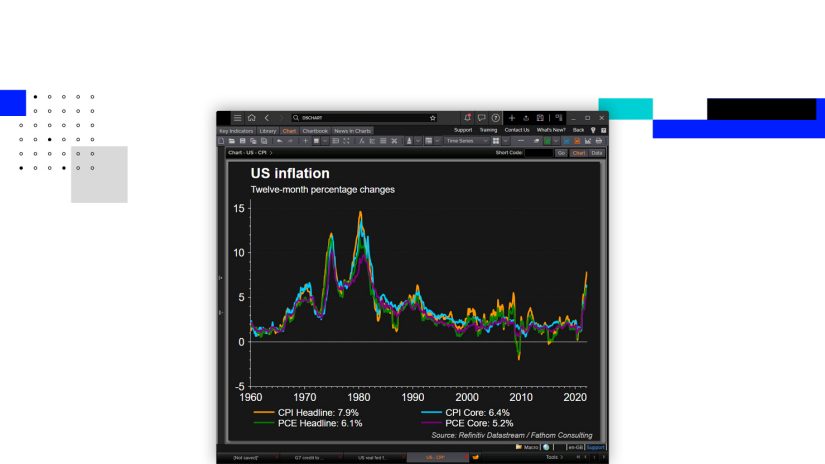 Workspace technical specifications and installation instructions
Workspace is designed to work with the latest supported browsers and versions of Windows and macOS.