Be inspired in a team of curious minds
LSEG (London Stock Exchange Group) is more than a diversified global financial markets infrastructure and data business. With extensive experience, deep knowledge and worldwide presence across financial markets, we enable businesses and economies around the world to fund innovation, manage risk and create jobs. It's how we've contributed to supporting the financial stability and growth of communities and economies globally for more than 300 years. LSEG is headquartered in the United Kingdom, with significant operations in 65 countries across EMEA, North America, Latin America, and Asia Pacific. We employ 25,000 people globally, more than half located in Asia Pacific.
Our Gdynia site is the largest LSEG office in Poland. Opened in 2006, it has grown to over 1,000 colleagues and thrives as a truly diverse community with around fifty different nationalities speaking thirty-five languages, gender equality and colleagues from all generations.
With an ever-evolving service offering, colleagues can choose to grow their careers through a variety of career paths. There are opportunities for students graduating from university to start their professional journey in Data Analytics, Sales or Order Management, and depending on their development interest and passion, explore broader opportunities in areas such as project management, product expertise, customer advisory roles and technology. With a positive internal mobility story to tell, around a third of the workforce change positions annually to stretch skills, learn more and progress.
LSEG Gdynia fosters a caring and collaborative community, embodied through our sustainability activities and community projects, which include, education, charity, sports, environment, animal welfare and more. There are also many recreational activities on offer, and colleagues share many hobbies and passions, at LSEG Gdynia we have multiple programmes you can be involved in, including sports, such as windsurfing, tennis, football, and volleyball to name a few. We also have a local choir, board-games, and a chess team.
We prioritise mental health and well-being and deliver regular workshops and discussions together with knowledge experts to build healthy habits and personal resilience.
At LSEG Gdynia, you will experience an idea-driven culture; one which is collaborative and fosters open communication. You will work within a truly global community and have the support and trust to thrive as part of a high performing team of market experts.
London Stock Exchange Group is a unique organisation,with a fantastic corporate culture and values.I would describe the work that LSEG does as a successfulcombination of technological solutions and financial solutions.It's really helping many companies make those smart decisions.But it wouldn't exist without impact from people.We consider ourselves experts in our fields.So, we have market experts,specialists in automation,we have communication experts.There's also a lot of expertise herethat you can gain from interacting with other colleagues.When we work on a project,we put the job titles aside,we are team players, team members.What makes LSEG Gdynia uniqueis the community that LSEG Gdynia has.It's driven by diversity, inclusion in different aspects.Gender balance, different nationalities, different skill sets.The best thing about being a part of such a global networkis the ability to benefit on the experiences,and all the skill sets present in those different pockets of the globe.We can actually exchange the best practices across different regions,apply them in our day-to-day life,and improve the services we provide to our clients.In my opinion, it's a really good place to grow.You will be able to pursue your own interests with the support of others.We have in our organisation people that are here still from day one.We have people that rejoin our organisation,after a couple of years they are back.And that's amazing, that we welcome with open arms our former employees.Within 16 years, I've been through many different rolesstarting as a data analyst, and finally I am a site lead.LSEG Gdynia has one of the best communities for its employees,where you can seek any support you need.I've used lots of sports activities that the Gdynia community offers.We do a lot of work with animal shelters,with schools, with charitable foundations.Those work streams really create a great opportunity to build those friendships,and in the end enrich your life, and the life of others.And it's not only work, we have a lot of things that are offered beyond the work.And definitely, it's a perfect place for somebodywho's looking for that work-life balance as well.300 years of London Stock Exchange Group is a huge heritage.And I'm proud to be part of this community.It gives me stability. But at the same time,there's huge openness to bring new solutions.I would say that the quality that's needed to join London Stock Exchange Group,and be successful here, is being open-mindedto new ideas, being happy to bring your own ideas.I learn new things every day.You don't get to be bored.If you're curious enough,you are able to really find places that you can grow.
LSEG Gdynia is a vibrant and growing community. Career opportunities are broad, with a wide range of entry level roles for ambitious students and graduates to start a dynamic and rewarding career in global financial markets in areas like Data Analytics, Customer Support, Sales or Operations, and depending on their development interest and passion there's opportunity through professional pathways in Project Management, Product Expertise, Customer Advisory roles and Technology.
Explore job opportunities
Multiple teams of specialists call LSEG Gdynia home, sharing-knowledge and pioneering product development to respond to our customers' needs.
Meet some of our fantastic Gdynia colleagues here.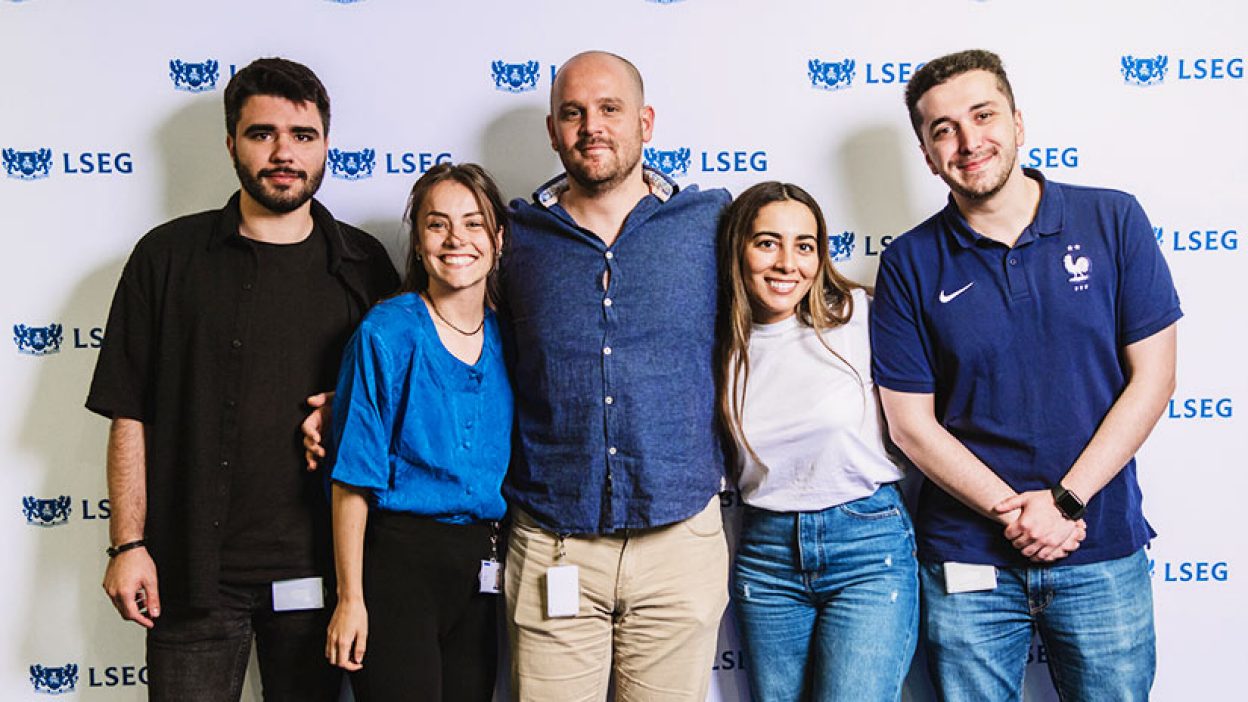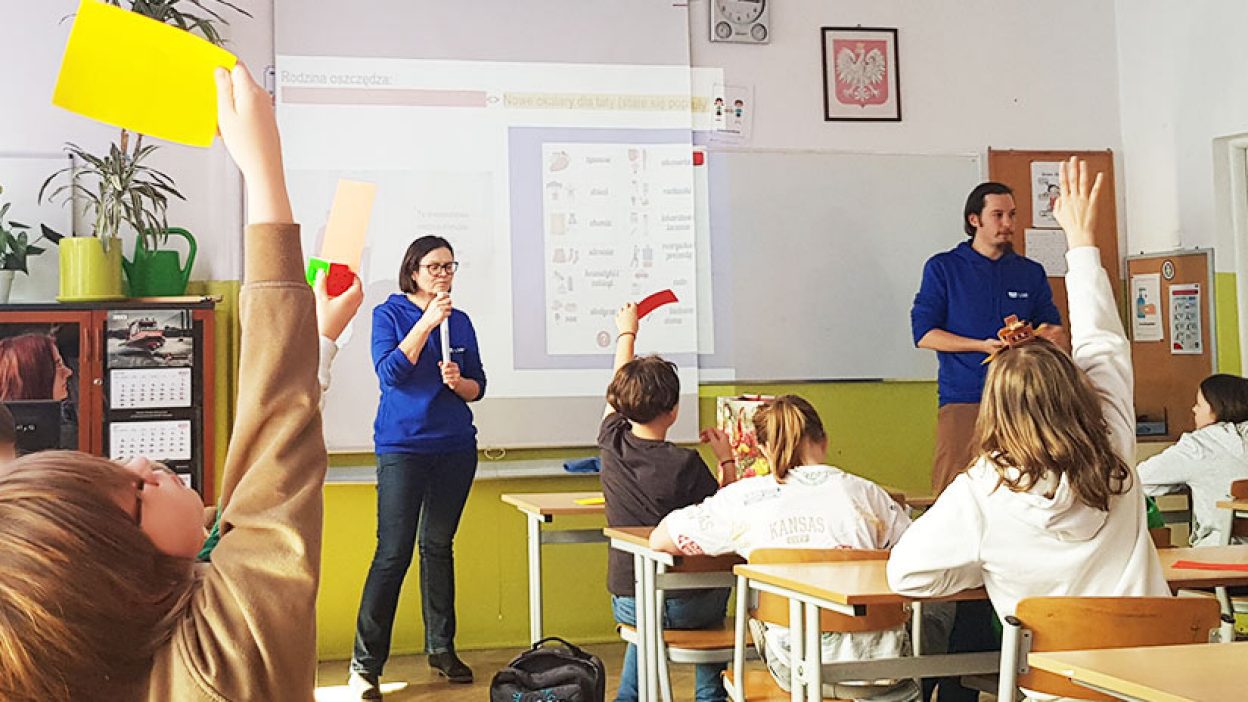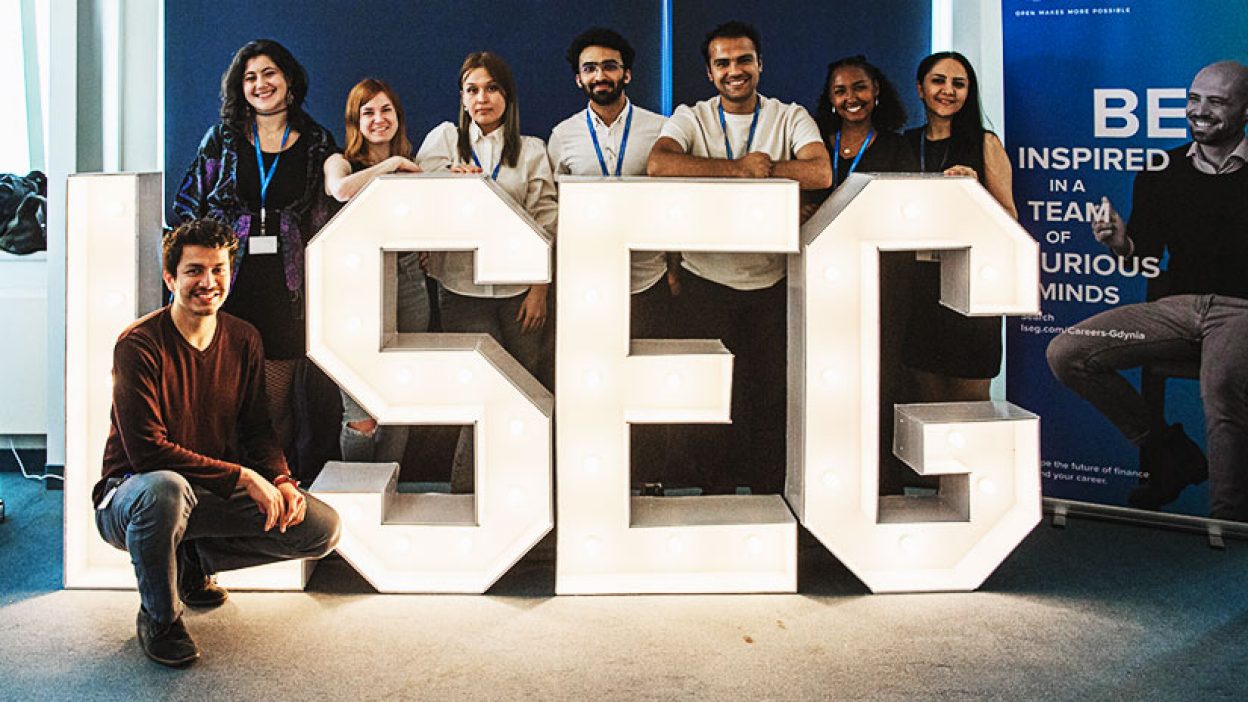 Join our Talent Community
By joining our LSEG Talent Community, we can keep in contact with you and share updates and news from across our organisation. You'll have access to our people, our opportunities and receive invitations to relevant events.
We're excited to share we moved to a brand-new state-of-the-art office in the Gdynia Redlowo, 3T Office Park area in October 2023. The new site has the advantage of being close to bus and train commuter links - a short distance from Redlowo and Wzgórze Św. Maksymilian SKM stations and within immediate vicinity to Pomeranian Metropolitan Railway PKM Stadion stop. The site offers extensive parking (car and bike), and benefits from being close to healthcare, childcare and sporting facilities.