Bangkok, Thailand
Be someone who shapes the future of fintech
LSEG (London Stock Exchange Group) is more than a diversified global financial markets infrastructure and data business. We are dedicated, open-access partners with a commitment to excellence in delivering the services our customers expect from us. With extensive experience, deep knowledge, and worldwide presence across financial markets, we enable businesses and economies around the world to fund innovation, manage risk and create jobs. It's how we've contributed to supporting the financial stability and growth of communities and economies globally for more than 300 years.
LSEG is headquartered in the United Kingdom, with significant operations in 65 countries across EMEA, North America, Latin America, and Asia Pacific. We employ 24,000 people globally, more than half located in Asia Pacific.
LSEG Bangkok is a key strategic technology centre with almost 1,000 highly skilled professionals from the Fintech industry. Our team in Bangkok builds best-in-class global data platforms and financial infrastructure using cutting edge technology that helps our customers and economies thrive.
At LSEG Bangkok, you can be your best self. Our open and inclusive culture and collaborative communities connect colleagues from across the world, and a host of skill development programmes support our people's personal and professional growth.
LSEG In Bangkok,we are one of the strategic technology sites for LSEG.We have multiple technology teams,which have multiple job roles in Bangkok as well.For example architect roles,development, QA, and tech ops as well.So all the teams, we all collaborate togetherand the technology that we have in the Bangkok site,so we have both the front end,and also the back end as wellbecause on the Bangkok site, the team hereI will say we are developingthe flagship product for LSEG.Here, you have a company where they're alreadyestablished for hundreds of years,so it's very easy for you to try something new,because you have something thatyour feet is very stable, you're already on the ground.I think that's quite a unique situationwhere you get to work in a companywhere it just feels like there are a lot of new things.We have technology, we have the processand we also adapt to the new technologiesthat come into the market.This is the company that invests a lot in technology,creates a lot of opportunity for the people who join LSEG here.So no matter if you are the new joiner,or you are working for this company for a long time,everyone has their opportunity.In the software world, we focus in simplicity.Working here, I am able to be hands on the real software.So when users use the thing that I made,and they found that this is a practical thing,and they can use it to solve their challenge,or any problem that they have to encountered,that is a thing that I love.As a software developer, and also evolving my career daysyou're able to work with different teams across global.And I kind of say that cultures of differentkinds of people is important as a software engineer.Different people think differently.If you have your team, mostly in Bangkok,we can relate to each other,we can go out to lunch togetheror build that relationship very easily.But sometimes when you work globally, with people from around the world,the chat and building the friendship between the team is I think very crucial.Now we have like a base opportunity to come back to the officemaybe one… a few days per week.So that creates a lot of the energy for yourself,or even with the family too.My family is very proud, especially my mom.She doesn't want me to move anywhere, she just wants me to work herebecause she likes it, and it feels safe to me and alsoshe is very proud when she talks to her friends.We have an open working environment that supports and encouragesour staff to share their ideas, being more comfortable to share their opinions.One of the key or strong characteristics or strong sides of LSEG,is that they kind of emphasise the employees to be more open.If you have the passion you can bring up your idea.You have the opportunity to work onthe new technology and on cloud technology.We have a really great leadership team here.We accept new technology, new challenge, new opportunity.We have the vision to make our product the best class in the world.
We are growing and looking for great ideas and talented technologists to be part of our global team. You will have an opportunity to work on technologies and programming languages including AWS, Azure, Terraform and scaled infrastructure, Angular, React.js, TypeScript, Java, Python, C#, and many more.
Multiple teams of tech specialists call LSEG Bangkok home, sharing-knowledge and pioneering product development to respond to our customers' needs.
Meet some of our fantastic Bangkok colleagues here.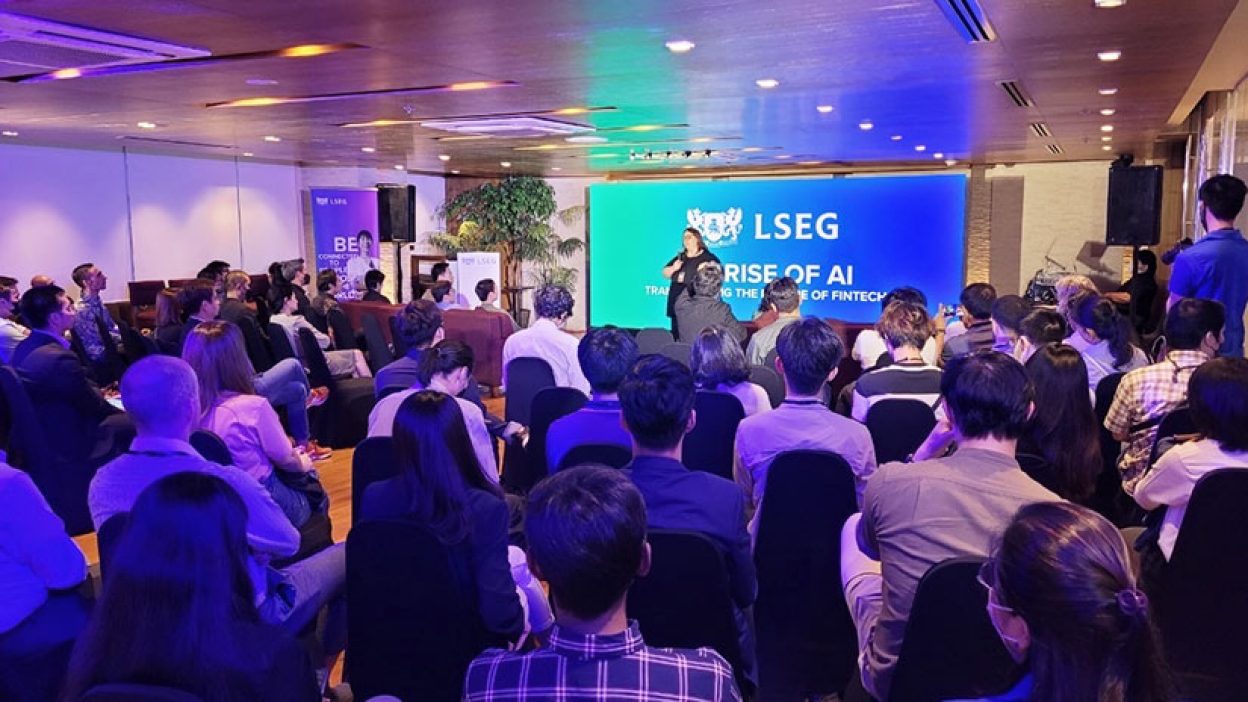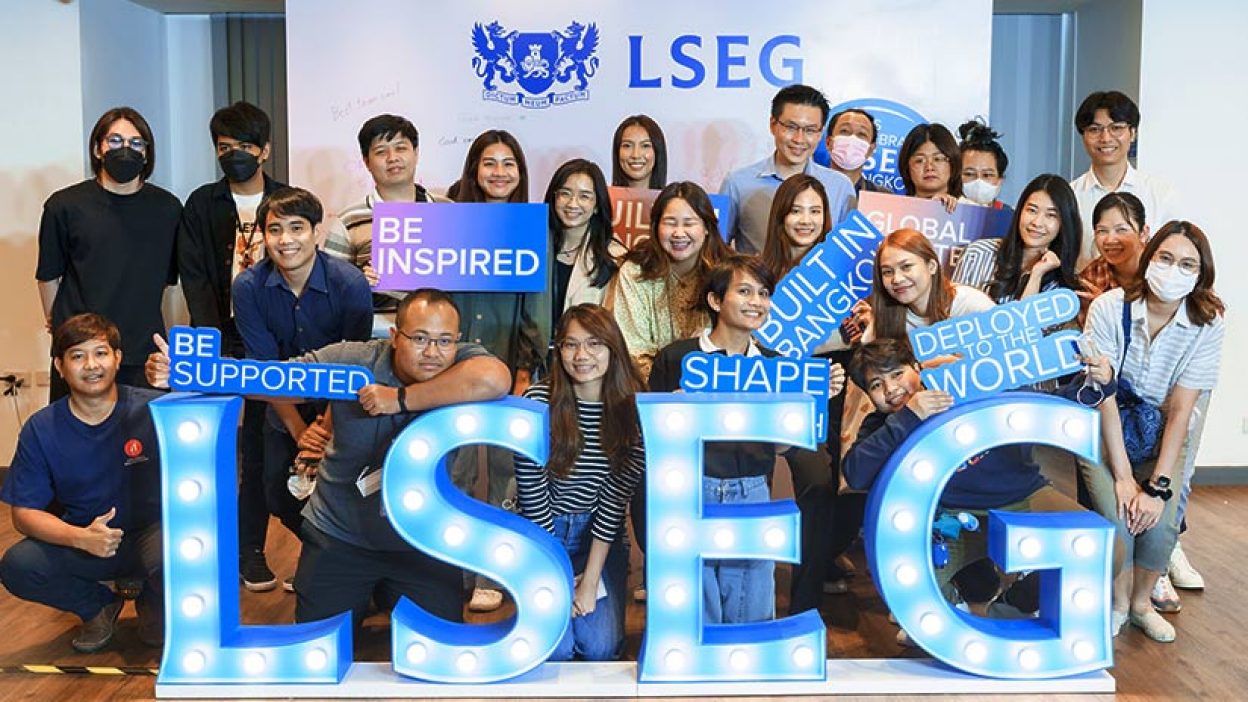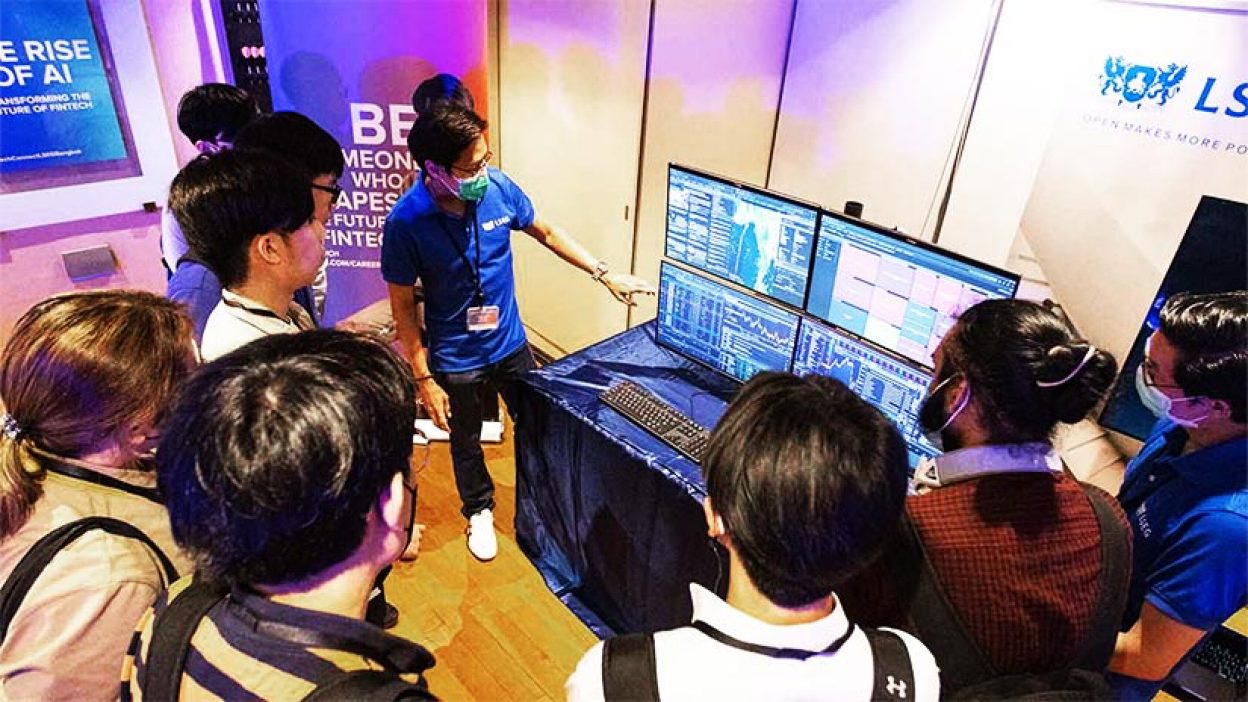 Join our Talent Community
By joining our LSEG Talent Community, we can keep in contact with you and share updates and news from across our organisation. You'll have access to our people, our opportunities and receive invitations to relevant events.
LSEG Bangkok's office, is in the heart of the Silom business district, opposite Lumpini Park and benefits from local amenities such as restaurants and community malls, with convenient transport and commute via BTS (Saladaeng station) and MRT (Silom, Lumpini station), buses or cars.