Get to know some of our people who push the boundaries in technology, finance and more around the world.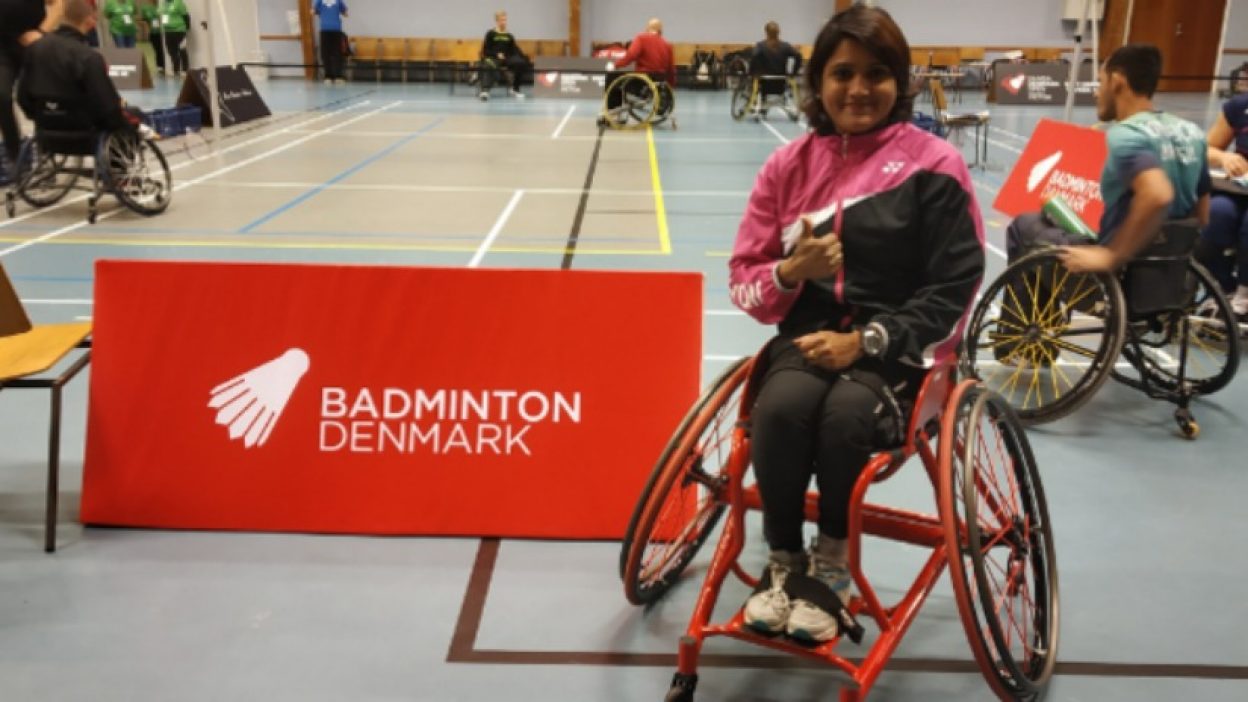 Tell us a little about yourself?
My name is Ammu and I have more than 10 years' experience working on different processes and improving the service standard for business excellence. I have been promoted from an Order Fulfilment Specialist (OFS) to a Senior Process Analyst (COM Support), ensuring accounting and reporting services are maintained.

I started my career in wheelchair tennis in 2013. From 2014 I also competed in athletics along with wheelchair tennis. This has helped me grow as a sportsperson and build better recognition for myself. In 2015 I started playing para-badminton, which was the perfect sport for my disability, meaning I could give 100% to it. I also competed in the Para-Badminton World Championship in 2019 and Para-Badminton International in 2023, securing a bronze medal in mixed doubles.
Current ranking in WH-2 Category
All India ranking: #1
International ranking: # 9
Para-Olympic ranking: # 15
| Medals | International | National | State | Total |
| --- | --- | --- | --- | --- |
| Gold | 3 | 15 | 10 | 22 |
| Silver | 1 | 8 | 1 | 8 |
| Bronze | 5 | 3 | 10 | 9 |
| Total | 6 | 23 | 10 | 39 |
What makes you get out of bed in the morning?
I am passionate about my sport and my job; these things alone make me want to get out of my bed every day. My organisation has helped me become an example for wider audiences in the Para Sports world, I have touched and inspired thousands of people with my achievements in sport.
What sort of work do you do at LSEG?
I was part of the escalation team and had a major role in fixing entitlement issues. Due to our exceptional performance our entire team was tasked with resolving entitlement issues and begun handling most of the products
Attaining high-quality customer experience and spearheading continuous development and improvement of services as per set service targets/objectives
Executing several business process improvement ideas, which resulted in improved data accuracy and reduced turnaround times
Worked on Entitlement Lost Analysis and sent reports to all the managers globally. This report helped the managers determine where the specialist/account team went wrong and how similar issues can be avoided in the future
Initiated a five-day collaboration session with Help Desk for knowledge sharing and process improvement
Played an effective part in leading a Knowledge Committee session for continuous process improvement within OMMD
Trained and mentored freshers and new joiners
What makes you proud to work at LSEG?
LSEG is a reputable organisation and has always supported my growth in my professional career and sports career. I feel motivated working here and they recognise all my achievements inside and outside of work.
Why should people come to work at LSEG?
LSEG offers job security and equal opportunities are given for all the employees. They are also a disability-friendly organisation.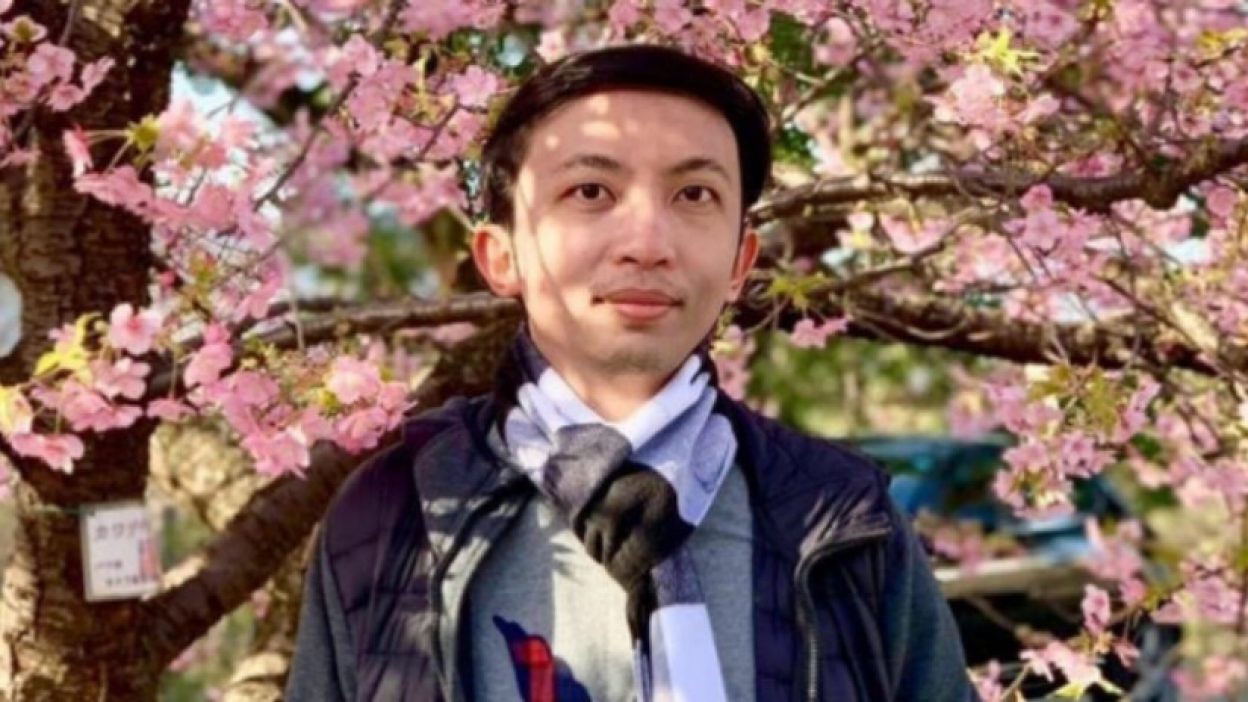 Tell us a little about yourself?
Hi, I am First. My current role is a Business Operations Specialist and I have been with the organisation for almost 14 years. I used to be a Facilities Project Coordinator and a Senior Business Operations Analyst. I am also the local leader of the LSEG Accessibility Network in Bangkok, which aims to build and sustain an inclusive working environment. Furthermore, I am part of the Community Action Working Team in Bangkok, here I create activities that my colleagues can be part of to help make a positive impact and empower sustainable growth for our communities. As you can tell, one of my hobbies is being a volunteer, I assist in reading books for visually impaired people, I have joined the recycling PET plastic bottle campaign and more.
What makes you get out of bed in the morning?
Being part of a global financial ecosystem and doing good things for communities are what motivate me and working at LSEG helps fulfil my passion. In my daily routine, I meet a lot of talented people who work, collaborate and support each other. Moreover, I love being part of a team that plays an important role in contributing to communities and sustainable growth. LSEG allows me and my colleagues to utilise volunteer hours; a unique benefit that helps me do good things for society.
What sort of work do you do at LSEG?
As a Business Operations Specialist my responsibility is to support the Bangkok site operations. Scopes range from site operating rhythm, site finance (forecasting, budgeting and spending), property and facilities, business continuity, purchase-to-pay process to contractor sourcing. When these operations flow continually, my colleagues can work effectively and happily.
What makes you proud to work at LSEG?
Diversity, inclusion and equal opportunity make me very proud to work at LSEG. Everyone has an equal chance to reach their full potential regardless of personal background, belief or faith. Our diverse teams worldwide work together to connect, create opportunities and deliver excellence. I have seen myself growing and look forward to a bright future of LSEG.
Why should people come to work at LSEG?
LSEG is a leading global financial markets infrastructure and data provider. People who have a passion to shape the future of our financial industry should come and join us. We work together as a team of diverse, experienced and inclusive professionals. You will have a chance to be exposed to talented people globally. Everyone can create opportunity to learn and grow here. I would say that LSEG is one of the great organisations you can work within.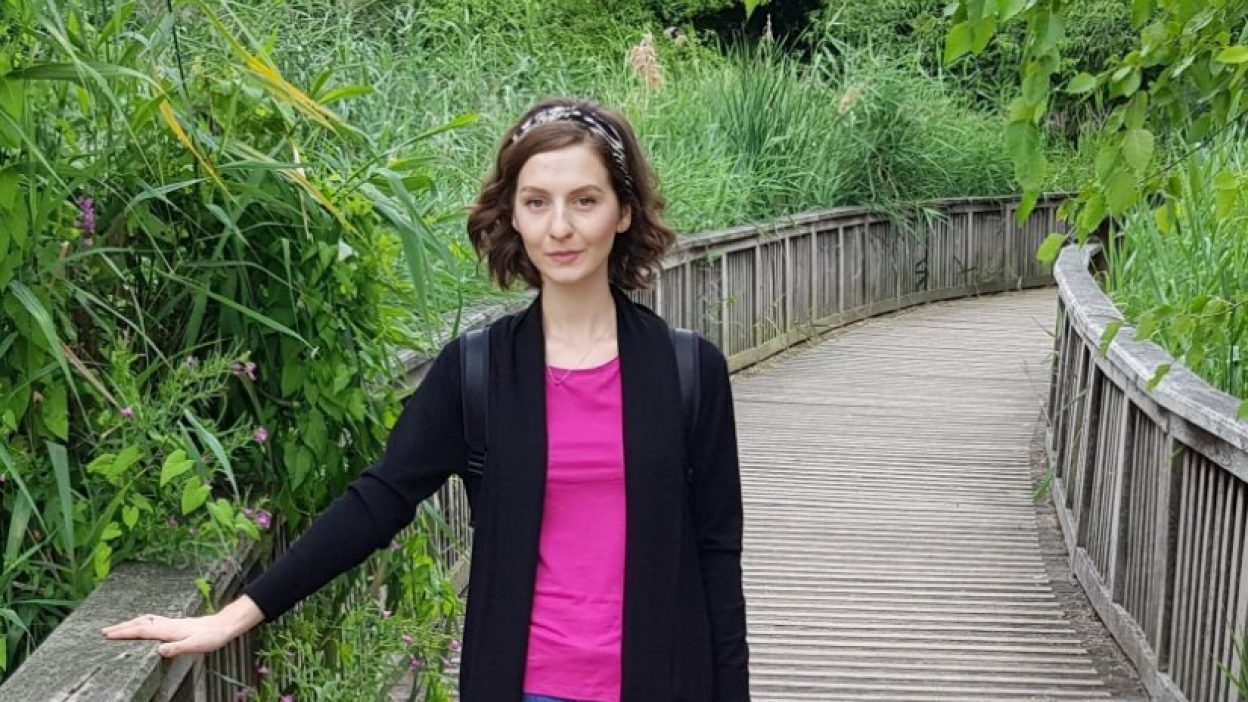 Tell us a little about yourself?
I am Vanda and I've been with LSEG for two and a half years as a HR Content ServiceNow Lead. It's been an exciting journey so far and I'm looking forward to new times ahead.
What makes you get out of bed in the morning?
I guess for many of us, our hobbies and passions have adapted to life during the pandemic, so lately I find myself more and more interested in design, shapes, colours and layering. In graphic design I like creating logos, banners and visuals – and luckily I get to do this in my job, but I'm also drawn towards interior design and decorating.

What sort of work do you do at LSEG?
In my role, I manage the HR content in our ServiceNow people portal, making sure that the latest updates are reflected there for all our colleagues to be able to find what they need.
I've been on this journey since the beginning of the People Portal, as part of the implementation team, so it was very exciting to have the chance to work towards creating LSEG's global knowledge base. Of course things are evolving as we are now working on a new project which will reshape our portal and hopefully create an improved experience for our colleagues.
What makes you proud to work at LSEG?
That would definitely be LSEG's history. To be part of one of the world's oldest stock exchanges with a history of more than 300 years is an honour.
Why should people come to work at LSEG?
In LSEG I've discovered the freedom to shape my role and to decide how to configure it in a way that it achieves the best results for me and for the business' needs. On top of this, the company's interest in our wellbeing, learning and development and many initiatives supporting the community around us, is something which I value and makes me feel good about being a part of it. Wouldn't you want the same?