Sukuk Now
Get an overview of the global Islamic bonds market through our Sukuk Now app.
Keeping you ahead in the market
Sukuk Now is an application on LSEG Workspace and Eikon offering a 360° overview of the Sukuk market.
We simplify your workflow by grouping all the data sets related to Sukuk into one place giving you the ability to:
Navigate from one workstream to another in an easy to use interface.
Run analysis in less time using quick links and customised charts.
Identify new opportunities, top markets and players.
Stay on top of Sukuk markets through news, research reports, league tables, prices and indices.
What you get with Sukuk Now
Research and Analysis
Sukuk Now provides the tools, charts, data and research tips so you can analyse the global Sukuk market by country, issuer type, major trends and features. The app also provides convenient quick links to commonly used filters and latest research on Sukuk to accelerate your workflow.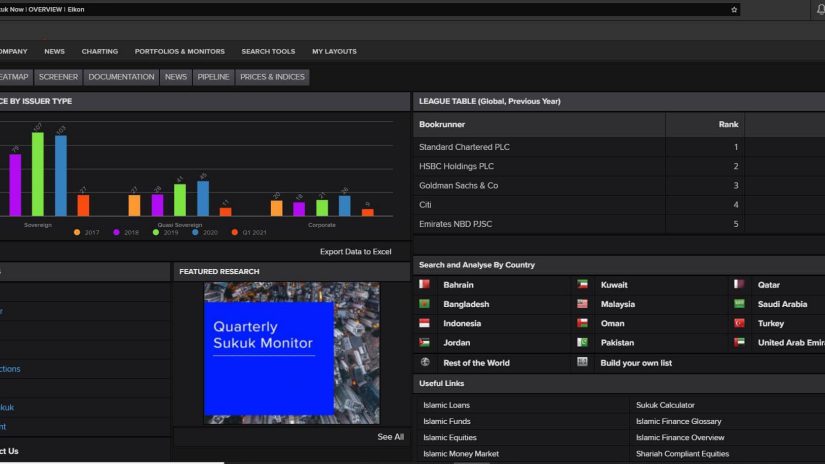 Sukuk Heatmap
Explore an interactive world-map view of the outstanding Sukuk market with filters that enable you can adjust your analysis, reproduce key summary charts and easily download the data to Excel.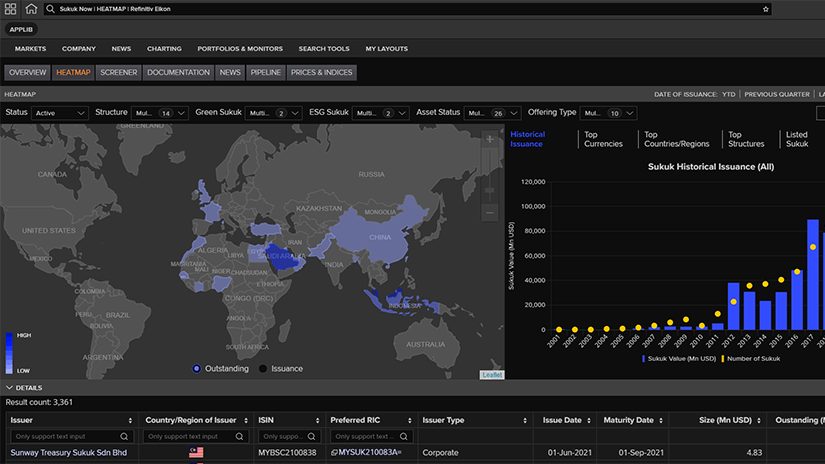 Sukuk Screener
Our dedicated and simplified screener allows you to customise filters when running analysis and export the results directly to Excel. The analysis can be viewed in both a breakdown view as well as a charts view, both of which can be conveniently downloaded as a PDF. The breakdown analysis also enables you to compare data with the previous period.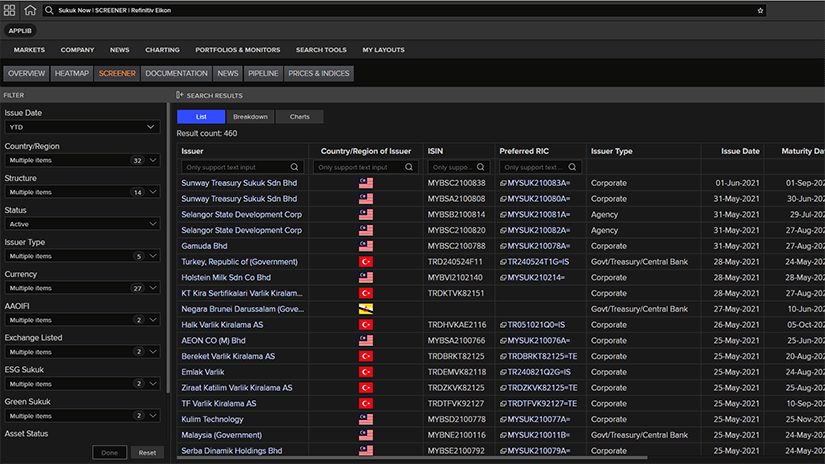 Sukuk Pipeline and League Tables
Sukuk Now helps you Identify new opportunities in the Sukuk market along with league tables of bookrunners of the Sukuk industry.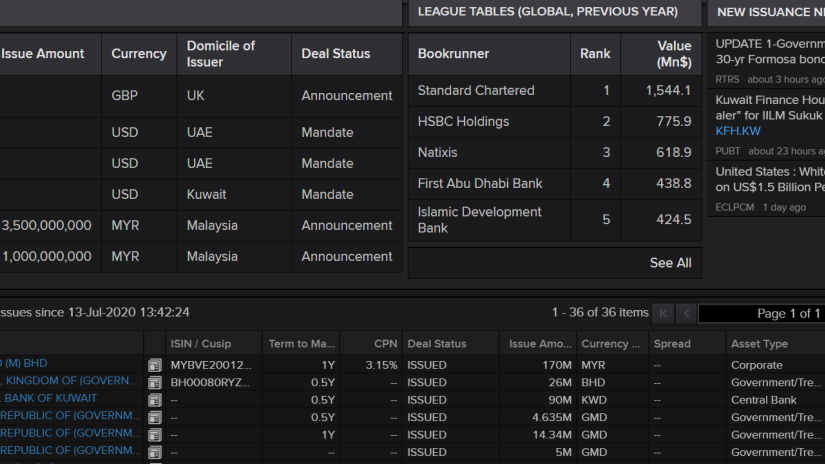 Prices and Indices

Sukuk Now offers secondary market prices of traded Sukuk, along with Sukuk indices and benchmarks to help trade in Sukuk.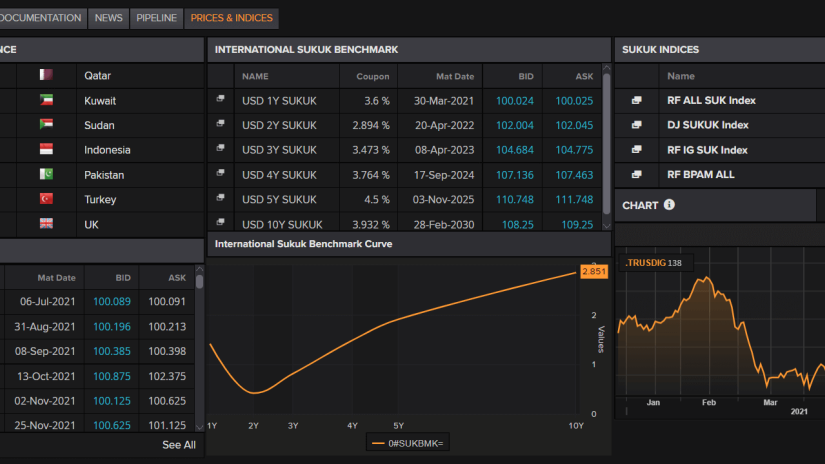 Documentation and News
Get access to a wealth of research reports, a prospectus library and fatwa, guidance notes and standards related to Sukuk. Sukuk Now is also powered by a real-time feed of news for everything Sukuk.